Extensify is actually an iOS application which will let you make changes to the iOS. It is popularly called the Tweak Store for iOS Devices. You can call it as one of the best tweaks to make customized changes within the iOS which the normal settings do not allow. Once you download and install Extensify tweak app, you will be able to make changes within a lot of AppStore apps.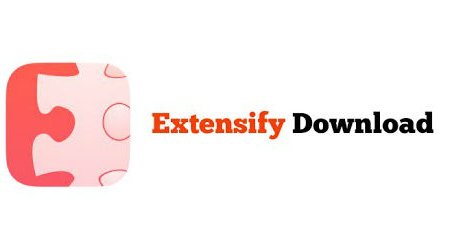 If you don't want to jailbreak your device and still make changes, then this is just the best one for you. You will be able to use the Extensify app for all the iOS versions starting from the iOS 9 to iOS 10.3 and above. Before we get to the steps for downloading and installing Extensify, let us have a look at the major features of Extensify.
Extensify Tweaked apps Store Features 
This is a very user-friendly application which is used to install any tweaks and bring changes within any iOS applications.
The Extensify application uses high-end servers which is able to handle a lot of requests at any given time. You won't find a single time when you are unable to download the tweaks.
The app is updated periodically and this is why you will get an extensive list of tweaks.
All the tweaks available in Extensify, will work with the latest version of iOS. The app is always improving to offer customized tweaks.
Download and Install Extensify App Tweak on iOS 
The first step is to open the Safari browser on your iDevice and then enter http://extensify.io within the address bar.

Now, you have to click on Apply button and then you will see another page.
You have to enter the email address. Once again you have to click on the Apply button and then you will receive a code on the email address you entered.

Copy the code and then enter the code on the webpage you opened previously. You will get a message that says, you have to buy the application. You can opt for a monthly or quarterly subscription.

Now, when you have selected the arrangement, you have to click on the Install

You will get a confirmation mail on the registered email address. Open your email address and go to the confirmation mail. Click on the Install option and the process will start.

It will take some time for the installation to complete and once the install is over, you have to go to the Settings Click on General and then go to Profiles, then click on Device Management, open the Developer application. Click on Trust.extensify.me. Now come back to the home screen and launch Extensify.
Please like and share this article on the social media so that it helps a lot of people know about the beauty of this app.