Cydia has been the go-to place if you think anything Jailbreak on iOS. However, over the years new alternatives to Cydia have popped up. The Cydia alternatives like Zestia, iNoCydia, vShare, Mojo Installer etc. provide a decent number of features but also allow you to use third-party apps without jailbreaking your iOS device. So, here are the best Cydia alternative Apps for iOS in 2018.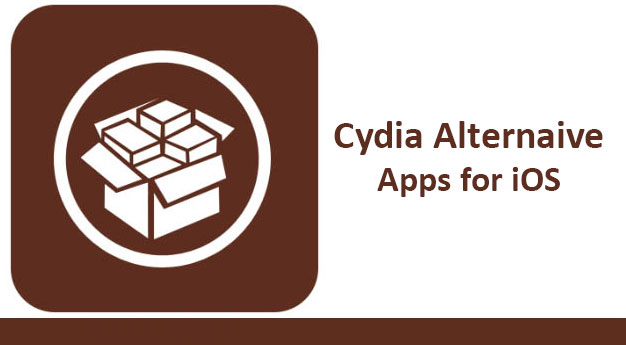 Zestia is one of the most popular alternatives to the Cydia. It is easy to install and above all, you don't need to jailbreak your iPhone or iPad to install Zestia. Zestia also offers a list of exclusive premium apps that you will never find in the Apps store. By using Zestia, you will be able to retain your iPhone's warranty as well because no jailbreak is involved in the process. It is also considered as the best alternative to the stock iOS.  
Now if you want to install Zestia on your iPhone or iPad, here is how to do it. 
Install Zestia for iOS 
Open Safari web browser on your iPhone and go to this URL (http://zestia.lmdinteractive.com).Note that it is necessary that you use Safari web browser to open this link. 
When inside the page, you will see an Install option. 
Tap on Install Zestia button. After that again tap on the Install option displayed in the top right corner of the screen. 
Let the Zestia download and install on your iPhone. After the installation, you need to trust the profile. 
Go to Settings and navigate to General > Profile and Device Management or Profile. Find the Menu for Zestia, open it and tap on Trust Zestia option and that's it. 
Close the settings app, and you should be able to open Zestia.
INoCydia offers the same set of features as of Cydia but without the need to jailbreak your iPhone. iNoCydia is also compatible with older version of iOS including the iOS 7 up to iOS 10. With the app, you can get free access to third-party apps that are not available in the Apps Store.  You also don't need a PC to install this app on your iPhone. 
Install iNoCydia for iOS Device
Open the Safari web browser and navigate to this URL (https://inojb.net/). 
Tap on the Install button, and you will see an Ad. Tap on Skip button at the top right of the corner. 
Tap on Install button again, and the App will be installed on your iPhone or iPad. 
Open the app and explore the features including new tweaks, Emulators and more. 
Mojo Installer 
Mojo Installer has been one of best Cydia Alternative for the iOS users. However, with latest updates, the App seems to be on a breakup- Patch up kind of relationship.  However, if you are an iOS 11 user, then you can install Mojo Installer as an alternative to Cydia. Here is how to do it. 
Install Mojo Installer for iOS 11.0 or Above
Note: As of writing this, the Mojo Installer wasn't working due to some glitch. However, the developers have assured that they will be back soon and the website will be up. 
Open Safari browser on your iPhone or iPad. 
Type in https:// Mojoinstaller.co in the URL section and tap GO. 
At the bottom of the screen, tap the Up Arrow button and then select Add to Home screen from the options. 
In the name field type Mojo Installer and then tap on Add. 
Now tap on "Install directly from your iDevice" button. 
Tap on "Build a Custom Profile" option in the page.  
Now you should see a pop-up asking you to install Profile. So, tap on the Install button. 
After that, you should be redirected to the website. From here, tap on Install Mojo button. 
Tap Install and provide your passcode when asked by the installer.  
After the installation, you can find the Mojo Installer on the home screen of your iOS device. 
vShare is yet another Cydia alternative that has its own set of features and also offers free premium apps. It also supports duplicate apps feature. However, the features are limited to the vSHare VIP version of the app. The app costs $10 for one year's subscription. If not, you can also get the free version of the tool called vShare SE. However, for that to use you need a PC, unlike vShare VIP that works without PC and Jailbreak.