If you were a fan of 2D fighter games you must have owned Neo Geo the handheld gaming console that was popular for its retro games. Some of the most popular games released for Neo Geo include Fatal Fury, Art of Fighting, Samurai Showdown and The Kind of Fighters. Other popular games include Metal Slug and Baseball Stars series. If you get nostalgic about hearing the Neo Geo name, how about playing those old retro Neo Geo games on your iPad and iPhone?
This is made possible by the Neo Geo iMame Emulator Gridlee for iOS. The best thing about using Neo Geo iMame Emulator is that it does not require a jailbroken iOS device to work on.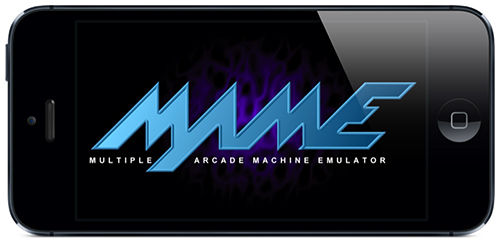 The Neo Geo iMame Emulators allow you to play not only Neo Geo retro games but also GBA, SEGA and other games on your iPhone and iPad.
Download Neo Geo iMame Emulator for iOS
Open Safari browser on your iPhone/iPad and visit the site http://www.iosem.us/.
When the website loads, tap on the App icon to download and install it on your iOS device.
Once the device is installed, you may need to make the app trusted.
Go to Settings > General > Device Management / Profile.
Tap on iOSEmus profile and tap on Trust to make it trusted.
Open iOSEmus from the home screen and search for Neo Geo iMame Emulator.
Open Neo Geo iMame Emulator from the search result and proceed with the installation.
Install Neo Geo iMame Emulator ROMs
To be able to install Neo Geo iMame ROMs on the Emulator on iPhone/iPad we need a program that can manage and edit files on your device. For that, you need to download iFunBox. It is a powerful utility and is one of the most popular file manager application for iOS.
Begin with download iFunBox app to your PC/Mac and install.
Connect your iOS device to PC/Mac and launch iFunBox.
On iFunBox, navigate to iFunBox Classic > Connected Device and select the iOS device from the list.
Next, go to Applications > Gridlee > Documents and ROM images.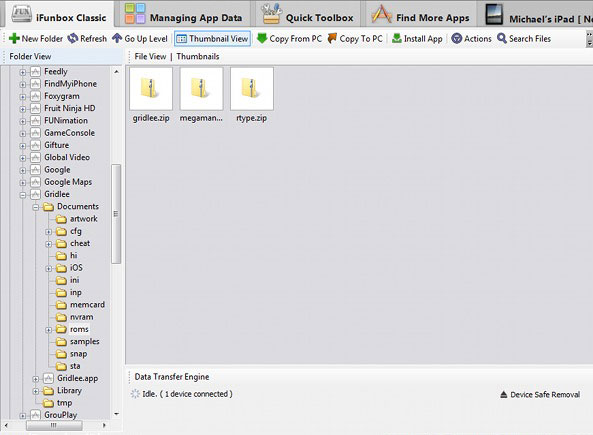 The ROM Images folder should have installed files of Gridlee along with MAME Roms of other old retro games.
One can find the ROM for most of the old retro games on the internet, but it is recommended that you use the ROMs you own or bought to avoid piracy issues.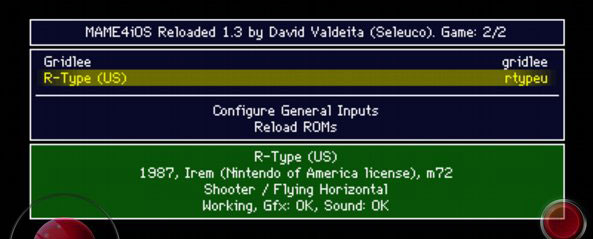 You have to drag and drop the downloaded ROMs to the Gridlee's ROM folder and then start the Geo Neo iMame emulator on your iPhone.