As a part of a fast-paced electronic technology era, it is important to prevent the history of long-forgotten vintage software and games which are unable to run on hardware that has become obsolete.
One such concrete step was taken by David Valdeita (Seleuco), who developed MAME4iOS; a port of MAME especially built keeping in mind the constraints of iOS. This was a deliberate workaround to sneak the emulator in Apple App Store.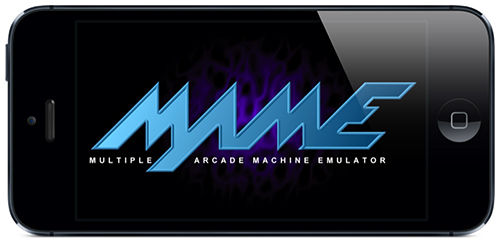 How Will This Benefit Users?
If a user carries a program, which has the capability to tunnel through the filesystem of iOS, with the help of USB channel, a working version of MAME can be installed on an iOS device. The biggest advantage of this process is that the users can achieve it without "jailbreaking" their devices and without hampering their devices' integrity & warranty.
One such popular arcade hardware game Gridlee was brought to users' iOS devices through Neo Geo iMame Emulator.
Similar Emulators iOSEmus, NewGamePad, NDS4iOS, GBA4iOS, GBA Delta
Download and Install Neo Geo Emulator (iMame Gridlee) – No Jailbreak
1. Firstly we need to install a program that can tunnel through the file system of iOS without jailbreaking the device. One such tunneling software MAME4iOS Gridlee works as an Arcade emulator for iOS.
Another such app is iFunBox app, a popular File and App management tool for iPhone, iPad and iPod.
2. In iFunBox app navigate to below steps-
Navigate to iFunBox Classic

Go to Connected Devices and select your device from the list

Navigate to User Applications > Gridlee > Documents > ROM images.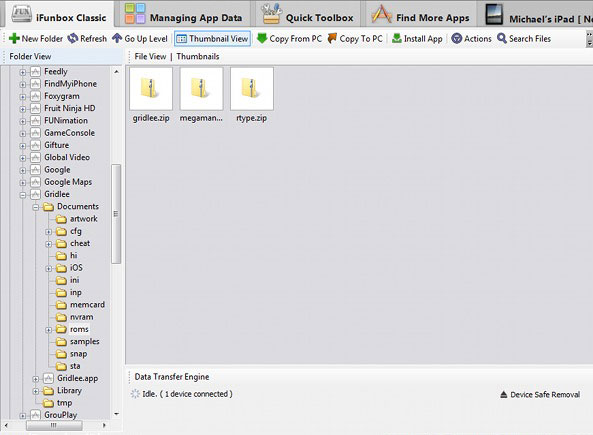 3. In the ROM Images folder, we can see the installed zipped file of Gridlee. Similarly, the ROMS folder may contain all zipped MAME Roms of various vintage games and software that we cannot run in current scenarios due to the obsoleteness of hardware.
4. The ROMS of various games and software are easy to find over the Internet, however, some owners do not give legal permissions to download their ROMS. So, it is preferred to run ROMS of self-owned games or software, to avoid any copyright issues.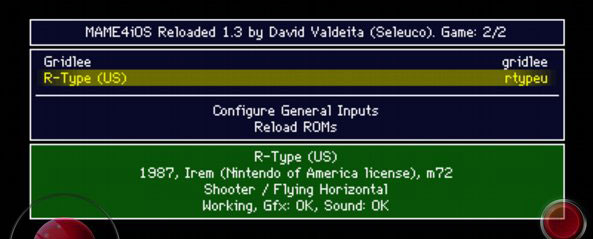 5. Once we drag and drop the downloaded zip ROM files into the Gridlee's core ROM folder, start the Gridlee app on the selected iOS device
Instead of seeing the default Gridlee's ROM screen, you will see MAME4iOS Reloaded selection screen. From that screen, you may freely choose the software or game you want to load. Sit back and enjoy.