Hello there! We bring yet another useful article for all you iOS users out there that shows you how to get paid applications for free. Please understand that we do not promote piracy at all; we always tell our readers – If you like an app, please buy it and support the developers. However sometimes before buying the actual app, you may want to check it out to see how well it works. And now you can do that iNoCydia without jailbreaking.
iNoCydia is the way. This is an alternative to the very popular Cydia application. Cydia was the app which allowed users to download and install the cracked applications for free. But you needed a jailbreak for that.
The best part of this app is you will also be able to get the Emu4iOS emulator on iPhone and iPad without a jailbreak.After you download the iNoCydia app for iOS, you will get a huge number of free Cydia Tweaks and programs.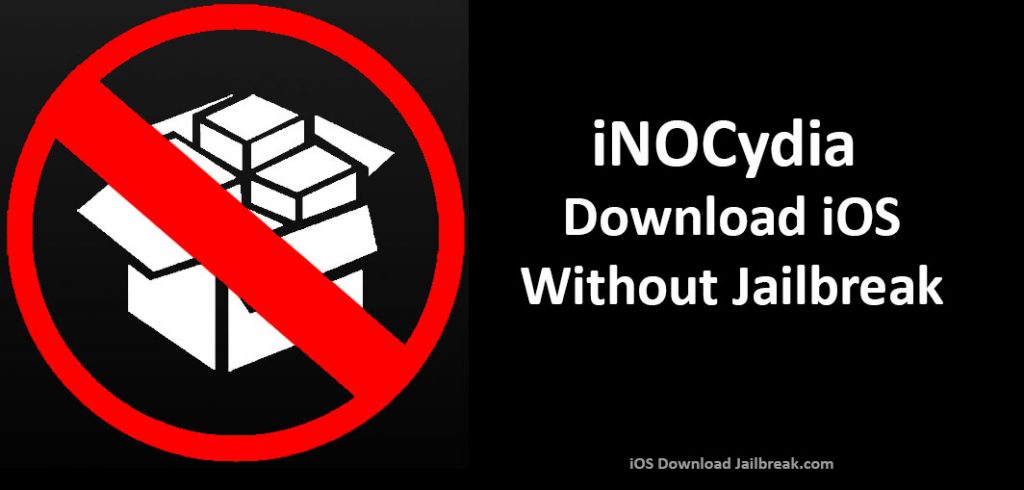 iNoCydia Features
Here are some interesting features of the Cydia Alternative iNoCydia.
The primary feature is you will download and install it without any jailbreak, and get all the paid apps for absolutely free.
You will not need to connect the iPhone/iPad or iPod Touch to the PC or Mac.
You will be able to download and install emulators like GBA4iOS or NDS4iOS, play all the Nintendo DS like Mario, Pokemon and many more.
The app is supported in all the version of iOS starting from iOS 8 to iOS 10 and above versions.
Download and Install iNoCydia on iOS for iPad, iPhone – No Jailbreak
The first step is to open the Safari browser on your iDevice and then click on the address bar. Then type https://inocydia.net/. From here you will be able to download the iNoCydia app for iOS.

Now, you will automatically get redirected to https://inojb.net/ and on that page, you can see an install button. Click on Install

You will be automatically redirected to another page now. In this page, you will have to put the login details and also the account options. You have to create the account, signup and fill up the needed details.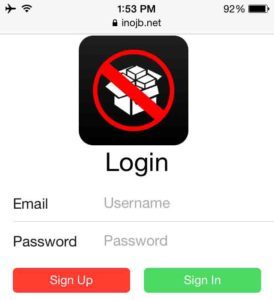 When you enter all the details, the installation process will start automatically. Before that, you might get a message of login confirmation. Click on Yes and confirm the installation.

Wait for a few minutes so that the installation completes. The process of installation will take some time depending on the speed of your internet connection.

After the installation is complete, you can close the browser. Now, you have to go to the home screen and then touch on the app to open it and use it.
If you have any questions or queries with iNoCydia, please type them in the comments section and we can address them.