These days, the video game industry is booming. New innovations and creative flair have brought the immersion and thrill of video games to another level, with fantastical RPGs and high-caliber shooters captivating players with worlds beyond imagination.
However, one often overlooked element that these new heights of technology bring to the table is the ability for players to immerse themselves in the everyday.
The world of online gaming has opened up a brand-new avenue for sports enthusiasts, bringing the high-energy world of sports to the comfort of their homes. These games create a thrilling platform for players to engage in the strategy and excitement of sports games virtually⎯with friends online or alone. Below, we'll explore the very best of the online sports games available today.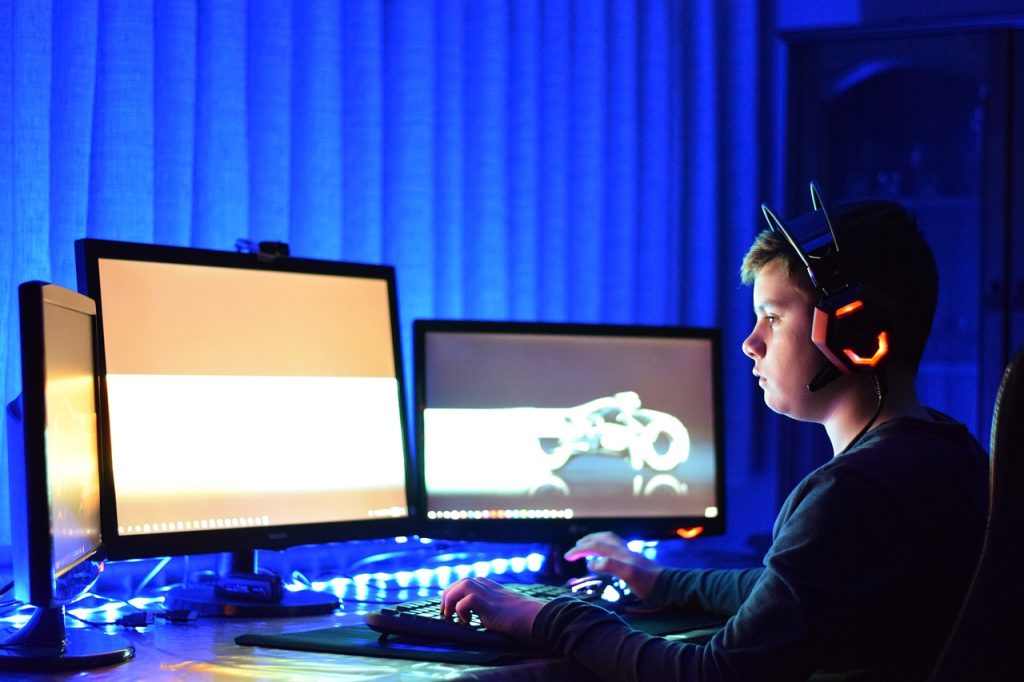 1. NBA 2K23
The NBA 2K series is a true staple of the sports game world, and the latest installment, NBA 2K23, has upped the ante once again, delivering an unbeatably realistic basketball experience. Whether you're playing a quick match or diving into the MyCareer mode, the game's attention to detail is astonishing. Player models are more detailed than ever before, and the graphics are sharp and stunning⎯it's the closest thing players can get to the NBA without being on the court themselves. 
Also Read: Fun Online Casino Games To Win Real Money
2. FIFA 2023
FIFA is the undisputed king of virtual soccer, and FIFA 2023 is no exception. It's a truly exceptional capture of the essence of the world's most beloved sport. The FIFA team have outdone themselves, bringing more stunning visuals and more realistic physics than ever before, not to mention the expansions to their database of officially licensed teams and players. It doesn't matter if you prefer casual matches, the journey in offline career mode, or a challenging competition on Ultimate Team, FIFA 2023 offers a true dynamic soccer experience.
3. Football Manager 23
While FIFA nails that soccer gameplay, Football Manager puts you in control of your team. Exercising your skills in the managerial team, Football Manager allows players to head their favorite team and make all the decisions⎯from transfers to tactics and more. It's an unrivaled depth of strategy compared to other sports games, and the realism transports you right to the beating heart of the team, especially with the fantastic online multiplayer where you can compete against other managers for the glory of being the world's best soccer team.
4. Golf With Friends
Golf With Friends is our go-to for fun, light-hearted sports action. This great little mini-golf game sports a variety of wacky courses where players can grab power-ups and try alternate game modes to turn a simple mini-golf round into a chaotic adventure⎯definitely not something you can get on a real course. This mini-golf game is perfect for an online party with friends as its simplicity caters to players of all skill levels. Skitter through a pirate ship or soar through the hole of a giant donut, whatever way you play, Golf With Friends will guarantee a great time.
5. Sportsbook Betting
This next one diverges from our classic sports video games to touch on another great way to enjoy sports online. Sports betting takes sports gaming to the next level, where you can engage with sports in an entirely new way⎯by enjoying the thrill and tension of wagering on your strategic bets for real matches. 
Since the legalization of sports betting in America, sportsbook betting has become a significant part of the online sports gaming landscape, with operators expanding into the world of eSports as well as more traditional offerings. You can find some of the best sportsbook promos online while you take a look at a wide range of betting options⎯from pre-game parley bonanzas to last-minute in-game chances. It's a thrilling way to immerse yourself in sports in the same way that more traditional sports games offer⎯from the comfort of your own home.
6. Super Mega Baseball 4
Baseball has been an arcade staple since the dawn of gaming, and Super Mega Baseball 4 eschews the rash of ultra-realistic sports games to bring back that relaxed, zany arcade-style experience. The exaggerated player models are charming, and with simple controls, the gameplay suits players with any levels of skill. Super Mega Baseball 4 is a game that doesn't take itself seriously, and it's a great option for baseball fans who need a chilled-out break from the intense realism of other baseball simulations. It certainly makes for a great laugh with friends in the online multiplayer mode as well, or if you want to dig in more seriously, you can jump into a full-fledged league.
7. Rocket League
Rocket League is a unique experience that stands apart from every other sports game. The game was released in 2015 and immediately gained a cult following for its wacky⎯and, bizarrely, winning⎯combination of soccer and rocket-powered cars. In this game, teams of cars go head-to-head in high-speed matches, trying to outscore the other team in classic soccer goals. 
The game sports a roaringly entertaining physics-based gameplay and combines stunning, futuristic visuals with a variety of interesting game modes. It's the sort of online game that you'll never get bored of and has been a hit across all age groups. It's even spawned a thriving eSports league.
Also Read: The Best Ways to Do ESports Tournament Promotion
8. Tony Hawk's Pro Skater 1+2
Tony Hawk's Pro Skater 1+2 is a nostalgic trip for skateboarding enthusiasts. The remaster has been a long time coming, and it lived up to every bit of hype⎯and considering the anticipation surrounding the release, that's certainly an achievement. This edition combines the first two titles of the iconic Tony Hawk's Pro Skater series, released back in the infancy of video gaming on the original Playstation console in 1999, and perfectly captures the appearance of the beloved game.
Updated graphics and controls bring a cult classic to the modern era. Players can skate through wide and complicated levels, ticking off objectives and pulling off incredible tricks⎯all backed by one of the best soundtracks in modern sports games. Activision have even incorporated a brand-new online multiplayer mode, allowing players to compete with friends or strangers in a great series of skateboarding challenges.