Mobile TV is one of the most popular devices for media consumption these days as it allows the users to watch their favorite shows on the go. Aero TV for iOS is one of the popular TV apps for the iPhone and iPad. You can watch live TV shows from anywhere for free. The app is not officially available on the Apps Store. As a result, you need to download it from a third-party source. Here is how to download and install Aero TV iOS for iPhone and iPad.
Features of Aero TV iOS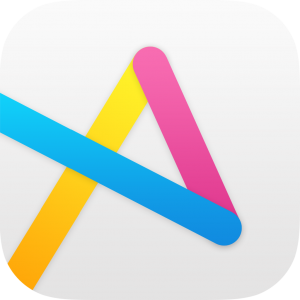 As I said, the Aero TV lets you enjoy watching movies and other shows on the go. The app offers more features than its rivals making it an ideal mobile TV app for iPhone. The app provides almost all the TV channels that too for free. Aero TV is easy to use as it comes with a simple user interface.
You can watch Indonesia Tv Channels using the option.
World Tv Channels options offer English and other TV channels from around the world
Refresh Channel feature lets you look for newly added channels in one go.
You can also view the channels in Grid and Column view.
Download and Install Aero TV on iOS
To be able to use Aero TV for iOS you should first install TuTuApp for iOS. We have a detailed guide on how to download and install TutuApp on iOS.
Once you have installed the TutuApp successfully, it is time to install Aero Tv app.
Open the TutuApp and search for Aero Tv or Aero using the search function in TutuApp.
Open the Aero App and tap on Install.
Follow the on-screen instructions to install Aero TV app on iOS.
Once installed, open the app from the home screen and watch live TV on the go.
Install Aero TV App Using AppValley
AppValley is a third-party app store for iOS devices, and it works on a non-jailbroken iPhone and iPad. You can download paid apps, cracked apps and games, and tweaks for free using AppValley. AppValley can also be used to install Aero TV on iOS devices. Here is how to do it.
Open Safari Browser on your iOS device and go to Appvalley.vip.
On the page, there are two versions. Tap the non-VIP version AppValley.
Wait for the app to download. When asked to confirm the installation, tap on Install.
Open AppValley and search for Aero TV.
Open Aero TV and tap on Install and the app will be installed.
Conclusion
Mobile TV has become a norm in most of the household these days as every individual in a family has a mobile device with internet service. Increasingly cheap mobile services have made the digital media a huge success with exclusive web series and show being produced for online streaming services. Aero TV is trying to fill the gap by offering a streaming app that allows the users to enjoy conventional TV on Mobile.
Do let us know your favorite TV App for iOS in the comments.