Dating apps are the new trend these days, and Tinder is one of the most popular ones. It is straightforward to use where you just need to swipe right or left for the matches you like and unlike. It is a cool place to have bios capable of grasping everyone's mind and find your partner. Here every person is free to put an intro as he wants whether classy or dirty.
There are times when people find their date or partner and don't want to continue anymore. This is where the deactivate tinder comes into min. So if you are the one that has found his love on Tinder and wants to deactivate the account now, then here I'm going to show you steps.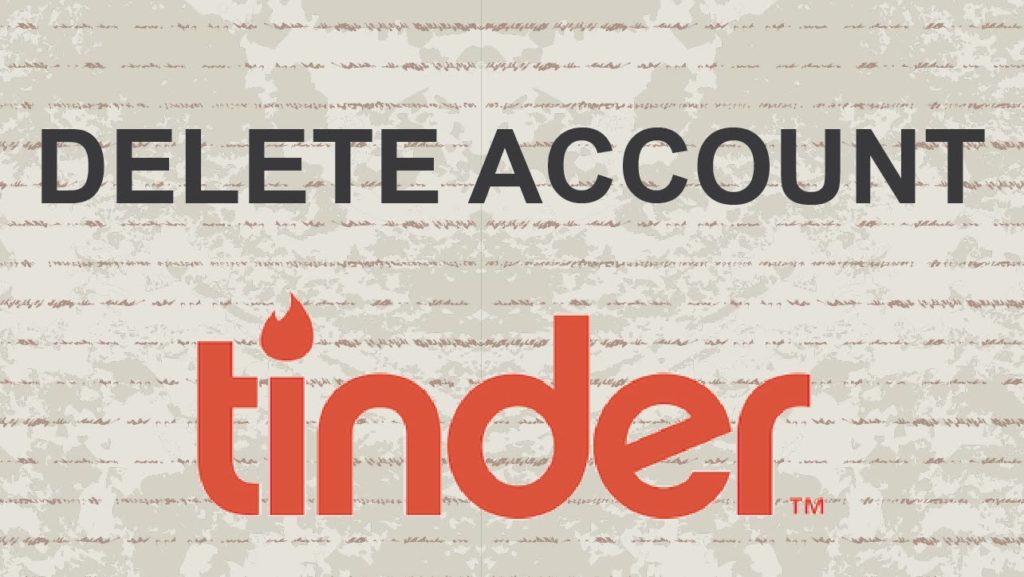 Using these steps, you can delete the Tinder profile using your phone and PC. So let's get started deleting the tinder profile that is not necessary anymore.
What To Remember When You Deactivate Tinder?
Always remember one thing that uninstalling the app from your phone won't delete your profile from that app or website. So to remove the profile completely, you need to follow some steps than just uninstalling the app.
#1 Delete Tinder Account on Phone
First, go to the app and sign-in by putting the username and password.
After filling your information, you are logged in, and there you can see the profile icon that you need to tap on.

The profile icon looks like a person's head located on the left side of your phone's screen.

Once you click on this profile icon, go to the Settings that are a gear-shaped icon.
Once you click Settings, it will open up the settings page. Scroll to the bottom, and there you find a Delete option.

Click on Delete or Delete Account.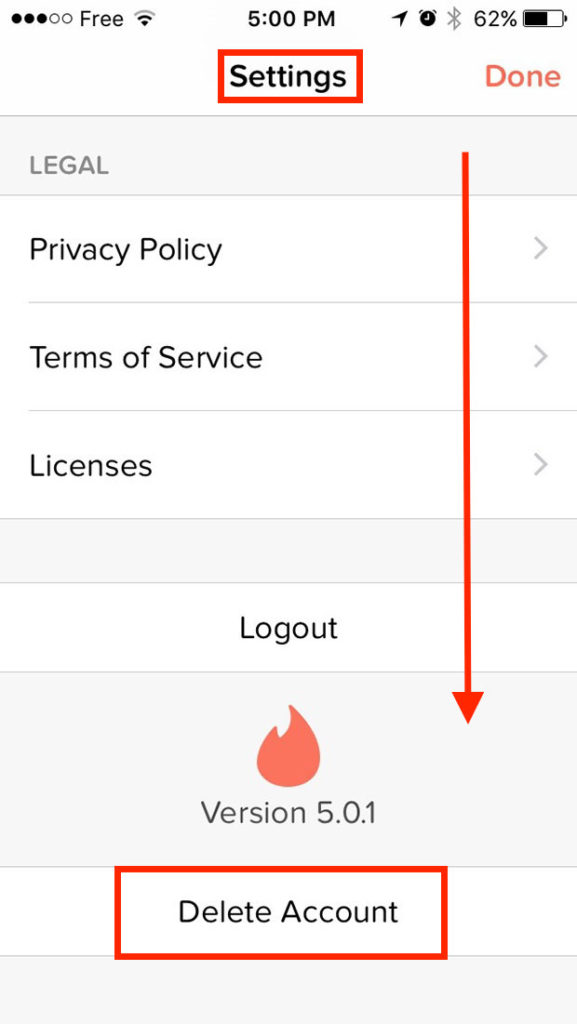 In the next step, you will be asked to select a reason. These reasons are like: I NEED A BREAK FROM TINDER or I MET SOMEONE or Other.
So you can choose any of the reasons or just skip the step.
As the last step, click on Submit and then delete Account.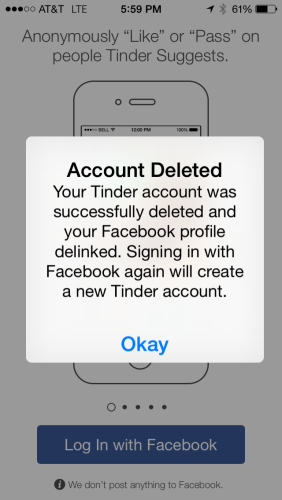 Now your profile has been deleted from Tinder's database, and no one will be able to see you among the matches.
---
#2 Delete Tinder Account on PC
The second method takes you to the steps so that you can delete the tinder profile using a PC instead of a smartphone.
First go to the URL: https://www.tinder.com/ using any web browser.
It will take you to the official page of Tinder where you need to log in.

Fill in your account information such as email/username and password.

Make sure you remember these details otherwise you won't be able to log in and delete your account.

You can also choose to forget the password and click the link sent to your email, and you can reset the password.

Suppose everything is fine and you have put your info and click on sign in.
Related Articles:
It will take you to your account where you need to click on my profile.
It is situated on the left side of the page, and there you click on settings.
Once you reach the settings page, scroll down to the bottom until you find the option Delete.
It is the last option on the page, just click Delete and confirm and you are done deleting Tinder profile.
You can also uninstall the Tinder app if you are using it via smartphone but it is entirely up to you.