TutuApp offers one of the most convenient ways of downloading paid apps on your iOS device. There is no need to even log in using your Apple ID or for jailbreaking your iPhone or iPad. You can get the latest paid apps on the AppStore for free using TutuApp and can manage your downloads with high-speeds. However not everyone is happy using TutuApp Helper; and for those people, we present these alternatives.
Top 6 TutuApp Helper Alternatives on iOS 11 Without Jailbreak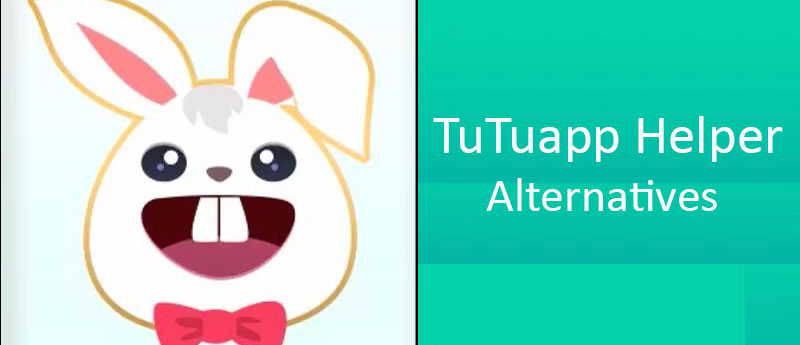 VShare best TutuApp Alternative for iOS 11:
This vShare app is one of the best alternatives for the Tutu Helper. This is also a third party store just like Tutu and it allows you to download a huge number of applications and all these apps are available for free. It has got a huge repository of applications.
The UI is very user-friendly and professional. The search and navigation were quite easy. You don't even have to jailbreak the iOS device for downloading apps from it.
iPASTORE best TutuApp Alternative for iOS 11:
This iPAstore app may not be a popular third-party app store now, but it was one of the best a few months ago as an alternative. The developers of this app are working really hard to offer the latest applications and tweaks not only from the certified app store but also those apps which are not available in the official App Store.
It not only offers the latest applications, but it also comes with the latest tweaks for iDevices.
This is considered by many as the greatest third party application of all times. You will be able to download the AppAddict marketplace from https://appaddict.org/.
The best thing about AppAddict is that it has got as many apps as the TutuApp Helper. All you have to get is the Appsync feature and you will get all premium apps for free.
Hipstore install iOS – I bet you had no idea that this app was available on the official app store itself. The app is so good! You can download excellent games and apps for free just like any other applications on the list. You will also be able to download premium applications, all without even jailbreaking.
This app is pretty well designed and also has a great collection of applications. But the problem with this app is it is in the Chinese language. If you can identify the icons, then you will just love this store. The app is developed by Chinese developers.
Subest TutuApp Alternative for iOS 11:
No, this is not a website; but rather is a host where you will get a huge collection of IPA files for free. This is why it is considered as one of the best TutuApp helper alternatives. This site can only be used by the iOS devices and you will be able to download the IPA files with the Safari browser.