Many online casino platforms are using the latest technologies to their advantage, including to help them boost their overall profits. The best online casino platforms are using the latest technologies to help their players feel more at home when playing their online casino games on their platforms. Here are the 5 latest technologies used in online casinos: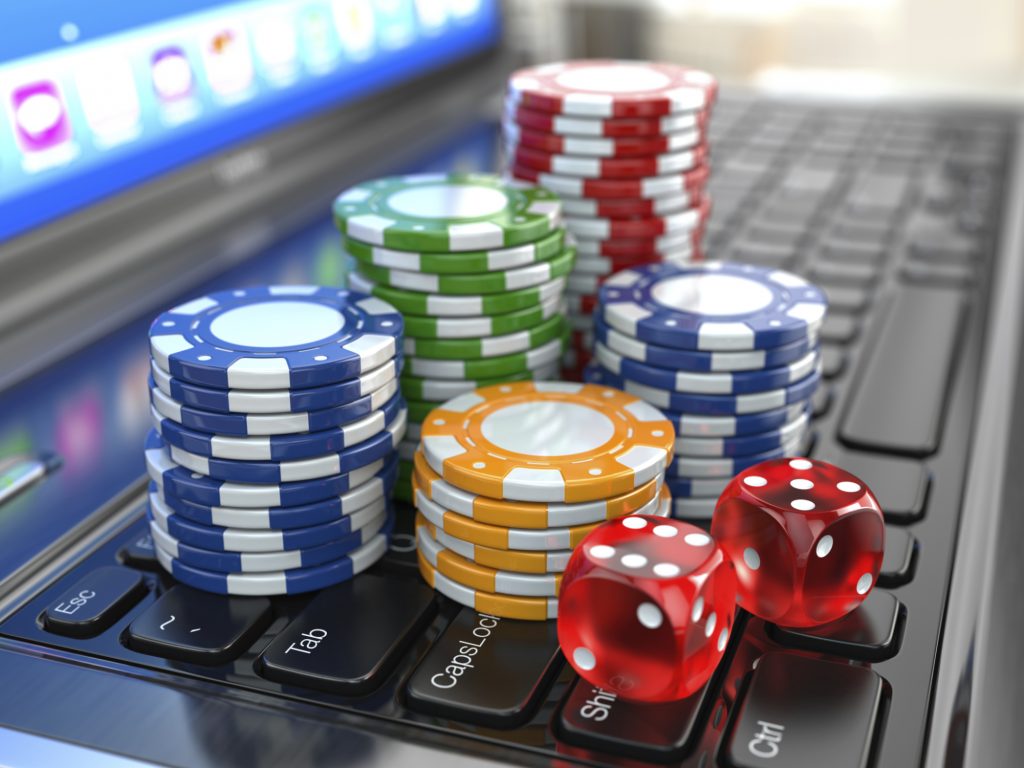 #1 Artificial Intelligence (AI)
Artificial Intelligence is the technology often used in various online casino platforms to help casino service providers offer the best experience for their players. For instance, they use AI to determine how the users play the various casino games on their platforms and determine how they spend money on them. This technology is also useful to determine how the players respond to certain promotional offers provided by the casino platforms.
By using Artificial Intelligence, casino platforms can personalize the experience for each player and keep them spending their time and money on their platforms. The players will also get better overall experiences when they are using these casino platforms, which can also encourage them to keep coming back again.
Also Read: Download and Install XModGames on iOS for iPhone, iPad – No Jailbreak
#2 Virtual Reality (VR)
Virtual Reality is another technology that is becoming even more appealing for the casino platforms to use, as it provides the next level of experience for their online casino players. With VR technology, online casino players can explore the virtual world of casinos and play casino games as if they are playing in a real casino establishment. The only difference is that they don't need to go anywhere just to experience these casino games. The players only need to use their VR headsets to explore the virtual casino world provided by online casino platforms.
With the use of VR technology, the players can delve into their casino games even deeper, meet with other players in the virtual world, and have fun playing various casino games together. Also, with the increasing popularity of the metaverse, it will be possible for VR online casinos to become mainstream later.
#3 Blockchain Network
The blockchain network is the technology used for building the cryptocurrency infrastructure. It allows online casino platforms to use cryptocurrency-related technology. Online casino platforms today can use the blockchain network for various purposes, such as accepting crypto payments from their users, paying the winnings to their users, sell NFTs, and many other uses.
The blockchain network can also make online casino platforms even more secure and private, and it will also allow these platforms to provide better online casino experiences to their users. Also, the blockchain network can make every deal with the casino platforms transparent, eliminating any possibility of cheating, both for the players and for the online casinos. 
#4 3D Graphics and Animations
With the advancements in technology in 2022, more and more casino platforms are improving the way they present their online casino games. One important improvement that they do is by providing 3D graphics and animations in their online casino games that will make these games look even more realistic. Nowadays, even mobile devices with basic specifications can process high-end graphics and animations, which is something that many online casino platforms take advantage of.
They use 3D graphics and animations in various online casino games they have on their platforms, making them even more appealing to the players. The 3D animations can also make each casino game even more engaging and addictive for all players, encouraging them to come back again and again.
#5 5G Network
Certain features available for online casino platforms, such as live casinos, need high-speed internet to ensure that the live streaming doesn't get cut off or lagged in the middle. This is the reason many online casino platforms are taking advantage of the 5G network to improve their player's experience in playing live-streaming casino games. The speed of the 5G network can tackle even the most demanding live streaming requirements in various online casino platforms.
The 5G network can also help the players enjoy more features from the casino platforms they are using, such as live sports betting, live sports streaming, and many others. It is one of the most important technologies that most online casino platforms are benefiting from.
Also Read: The Benefits of a Gaming Chair and Where to Buy One
Conclusion
These are the latest technologies used in online casinos. Most online casino platforms use these technologies to improve their players' experiences in using their platforms, and it can also help them add various new features to their online casino games.