Millions of Android applications are available in the Google Play Store, so choosing the best ones can be difficult. These apps are essential for virtually every type of smartphone, since they cover it all, from games to weather forecasts. Moreover, you need a stable internet connection to install and run these apps.
If you are vying for a smooth internet experience, We would suggest you look into CenturyLink internet deals. They offer excellent internet plans that you can buy and enjoy a seamless internet experience.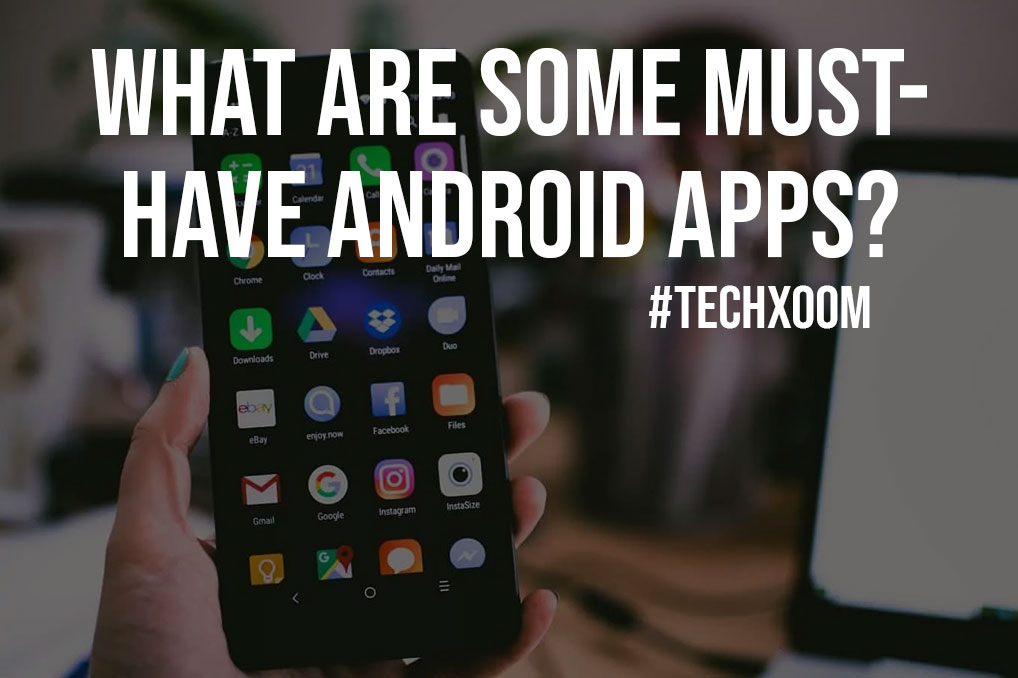 This article will focus on the top must-haves for your Android device. 
1. Nova Launcher
One of the most straightforward ways to customize your Android smartphone and home screen to your liking is by installing an external launcher. In the list of launchers, we find our favorite to be Nova Launcher. This application has been a popular choice with Android users for years and remains the preferred launcher by millions of Android users. 
While the primary reasons for Nova Launcher's appeal are its flexibility and ease of use, many of us are drawn to it due to the number of features available.
Also Read: Download Vidmate APK Latest Version v4.X
2. Microsoft Word
In contrast to Word for Windows or Mac, Word for Android is completely free and available as a stand-alone application instead of downloading the whole Office 365 suite.
Alongside the template, edit tools, and formatting styles Word is renowned for, Word comes with an integrated PDF Reader. It can convert PDFs into Word documents so that you can edit them and save the file back as an original PDF.
Through Word for Android, you can communicate your Word document with colleagues or classmates to work on collaborative projects, receive changes in real-time, and view and modify the history of your document.
3. Fitbit
When people heard about the Fitbit first, their thought was the smartphone. Did you know that it is possible to use the app with no device to monitor your steps and track your performance?
 You can complete over 200 exercises at home without any trainer or equipment. It's free to download, and additionally, the Fitbit app has nutritional tips that can help you begin eating healthier.
4. Grubhub
Grubhub is one of our top choices in the top restaurant apps category because it excels in what it does. In addition to having plenty of restaurant reviews and precise descriptions, food ordering is a fast and easy procedure. 
It's no wonder that it's the most used restaurant ordering application in the USeven beating DoorDash or Uber Eats.
5. Snapseed
Snapseed is an advanced and professional-grade tool for editing photos developed by Google. It consistently ranks on the best lists that focus on photography applications – and with well-founded reasons. It's packed with features, including 29 filters and tools.
It also includes a variety of additional features that both professional and amateur photographers enjoy. The most appealing thing with Snapseed is that it provides the features you need for free! Let's hope that Google will keep Snapseed the way it is today shortly!
6. Spotify
If you like music, there's no reason not to download Spotify. It has the largest selection of legal music streaming. Make your playlist, listen to your friends' songs, discover new tracks that reflect your tastes, or sign up for the most recent podcasts.

The free version of Spotify is not without its flaws, including commercials and a limitation on the number of songs you can skip every hour. Additionally, you will not be able to limit the number of songs or playlists in a playlist when using Spotify's free edition.
7. WhatsApp
It helps you stay in contact with family and friends easier than ever. It's more than an SMS/chat app. You can make free international calls using video, and voice calling.
Also, there's the option to silence groups, which means my phone isn't constantly buzzing. My favorite feature is the capability to text me my location live. The names of our friends are included on the Google Map, making it easy to locate us.
Also Read: GBWhatsapp APK Download Latest Version v8.X
8. Sophos Intercept X
Sophos Intercept X is an award-winning anti-malware and antivirus tool with a 100% security score in AV-TEST's analysis of the best Android antivirus and security apps. 
It's a no-cost app with many features ranging from Malware protection, Web Filtering, and Link checking to app protection, WiFisecurity, Privacy, and advisory. And it promises that it does all this without negatively impacting your phone's battery life.
9. Canva
A useful application to do many tasks is Canva. It allows you to create your own social media posts, invitations, logos, and photo collages with ease.
With a variety of templates, it's easy to make a beautiful design that matches your style. You can even choose a widget to customize the app's appearance based on your preferences. 
10. Facebook
Facebook is another must-have for Android users. The users can keep in touch with friends and family, buy and sell products, and play games. Moreover, they can also find local events and keep up with society with the help of Facebook.
Then, they can access the information they need with one click. The social networking app is one of the most popular and versatile apps in the market.
Conclusion
This concludes our review of the best Android apps in various categories. Always read reviews to find out people's experiences and be aware of them while reading as these reviews are often from developers and their friends, so they can be misleading.