One of the reasons why Apple devices are so popular among the current generation is Apple's ecosystem. The Apple App store offers some of the most exclusive apps to the users. More often than not, major apps and games are first gets launched on the Apple Apps Store than on Android's Google Play store. However, the premium apps in the Play Store mostly don't offer free trial making it difficult for the user to decide whether the app worth the money or not and most of the time they have to depend on third-party website reviews to determine the same. Le890 is among those apps which solved this problem for Apple users. Now if you want to know how to download and install the English version of Le890 for iOS, this article is just for you.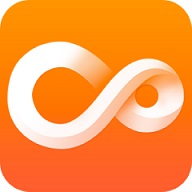 As, I said, as a workaround to these restrictions on apps by the Apps Store, developers came up with alternative apps stores like Cydia. While Cydia is still the best app repository for the premium apps, but it requires the users to jailbreak the device first.
This is where the L890 comes to the rescue. Even though Apple continues to crack down on such an application to safeguard the developers and its own interest, apps like Le890 are popular among the iOS users. The Le890 allows iOS device owners to download and install premium and free apps with ease. And the best part is, you don't even need a jailbroken device to install this app.
Download and Install Le890 English on IOS 13 without Jailbreak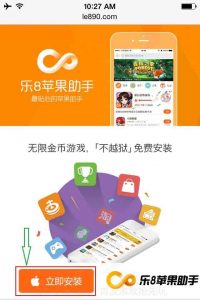 Open Safari web browser on your iPhone and type in le890.com and hit enter or search.
This should take you to the official Le890 website. Since the website is in Chinese, you may find it difficult to navigate on the website.
All you have to do is tap on the Orange button with Apple's Logo. Now a pop-up will appear, close it and wait for the download to complete.
After the download is complete; it is time to install the app. You should get a notification to install Le890 as the download completes. Proceed with the installation of the app on your device.
Next, you need to make the app trusted as it is downloaded from a third-party source. To do this, go to  Settings > Device Management and find the App profile. Open it and tap on Trust twice to make the app trusted.
Now launch the Le890 app and browse through the category to find all the free and premium apps to download. There are more such Apps store alternatives or iOS including Zestia, TutuApp, and Hipstore, etc. All these apps work similar to Le890 and do not require a jailbroken iOS device to be installed.