There was a time when mobile gaming was restricted to black and white figures displayed on a tiny screen, and the only games you could choose from were those that came installed on the phone. But that was back then and now every week sees the standard and range of games and increases, providing competition for console and PC games. In fact, in 2016, it was estimated that 49% of Americans play mobile games, a significant increase over previous years. In this article, we're going to profile some of the best gaming apps that are sure to grab your attention if you give them a go.
Of course, some apps work better via PC but gaming apps are often more popular on mobile due to the fact that players have the freedom to game where they want. Mobile gaming apps generally can't be beaten when it comes to both entertainment and convenience. So here are five fantastic choices that are well worth downloading to your mobile.
Super Mario Run
 It's many years since Nintendo first introduced the plucky little Italian plumber to the world and very quickly he became a real poster boy for video games. Now, after many different PC versions of the game, they've only gone and cracked it for mobile play.
Super Mario Run may not be the app to increase your daily productivity but it certainly will help to pass more than a few hours of your time as you help him move through the levels and pick up those essential coins on the way.
One of the reasons that Super Mario Run is such a big hit on the small screen is that it's so easy to play. Basically, you're just helping him to jump over obstacles as he goes, and the simple, intuitive on-screen controls make this a breeze.
As you work through the levels you can also use other favourite characters like Luigi, Princess Peach and Toad and there's even a special feature called the Toad Rally that lets you take on your friends online. It all adds up to a super game that's perfect for all ages and really fun too.
Iron Maiden. Legacy of the Beast
For a complete contrast to Super Mario, let's take a look at Iron Maiden. The legacy of the Beast. It's from the famous Roadhouse Games, notorious for taking their own unique visions and turning them into totally addictive games. In this case, you've guessed it, they've taken the heavy rockers Iron Maiden as their inspiration.
Your task is to journey with the band's famous symbol, Eddie, and his spooky companion The Clairvoyant and to journey through different lands collecting souls as you go. You're helped on your way by lyrics from the band's songs and even snatches of their music. The more souls you pick up along the way the more allies you have to help you on your quest.
There are a number of different levels to navigate and each one has a different level of difficulty that you can choose. So, the more skilled you become at the game the tougher you can make it to play. So if you're the sort of person who loves an app that also has a musical side to it then it could be the perfect time to get a little more into the crazy world of the Maiden.
Wink Bingo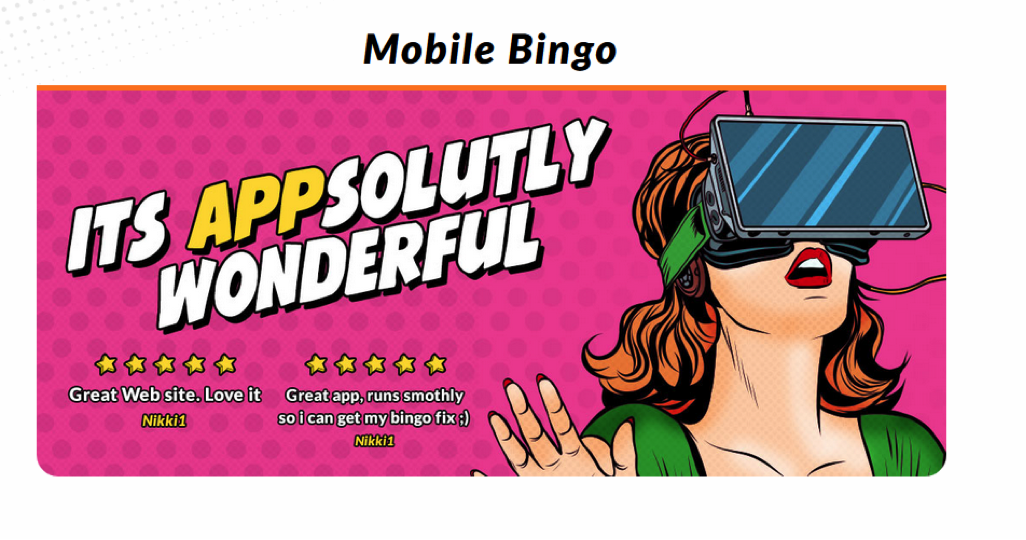 If your image of bingo is an old hall packed with OAPs listening to the caller shouting out "legs eleven" and "all the fives, fifty five" then this mobile bingo app has a very exciting surprise waiting for you.
It's brought bingo right up to date and the moment that you open it up you'll be blown away by the funky pop art graphics – think Andy Warhol meets Roy Liechstenstein – and that's before you even get to enjoy the amazing welcome bonuses that are on offer.
As to the bingo games themselves, there's a huge range to suit every pocket and they're all quick and fun to play with some really big prizes on offer too. It's also a great place to meet up with friends or even meet new ones in the chat rooms that give a real feeling of community.
Another of the app's great features is the Wink rewards schemes that lets you earn points while playing which you can then convert into bonuses and even into shopping vouchers for leading stores. So if you're a fan of fun and like the idea of the occasional windfall then the Wink Bingo app is definitely for you!
Egg, Inc.
The objective of Egg, Inc, a classic clicker game from Auxbrain Inc., is simple. You just have to build the very biggest chicken and egg farm that you possibly can.
First, you have to populate it with chickens and you do this by clicking on screen as fast as you possibly can. If this sounds a bit dull, it isn't. The game designers have made it a fantastically satisfying experience especially as you see your mobile screen gradually fill up with more and more little hatchlings. As you progress through the game you're able to build bigger and better farms and there's also the chance to make in-app purchases to speed up your progress.
Some of the various things you can invest in are the grain silos that provide the power for the farm. Although you start with just two of these you can get the total up to ten if you want to get the very best chance of building the ultimate hatchery. No one's going to claim that this is the most intellectually challenging mobile game, but it sure is a whole lot of fun.
Stupid Zombies 3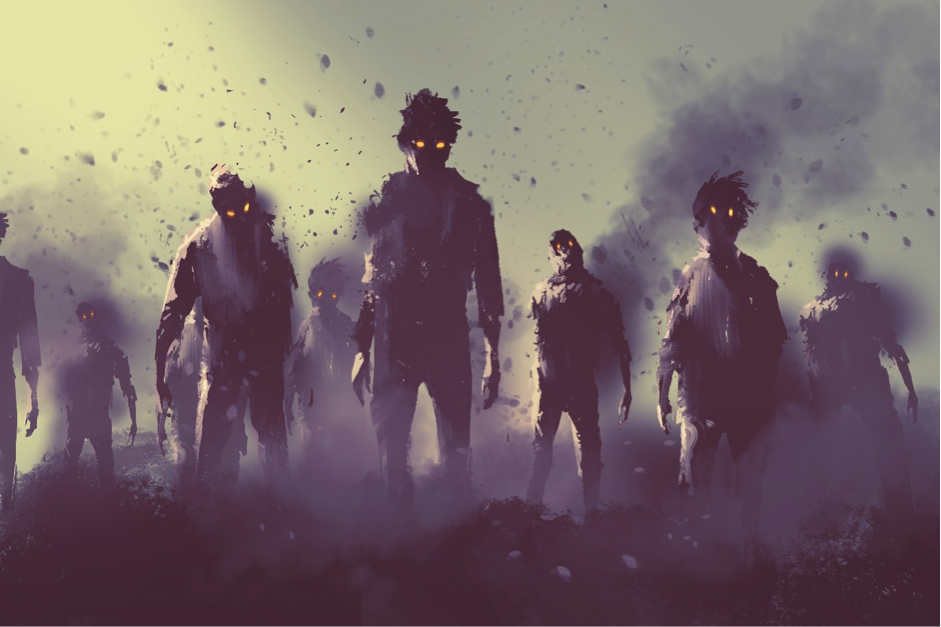 If you like playing Angry Birds, then you're going love this classic zombie fighting game from GameResort. The world is threatened by the marauding undead and it's your task to stop them in their tracks. To do this you have ten levels to navigate and four different weapons to use. To make it even more fun you can shoot around corners and make your shots bounce off different surfaces as you try to take the zombies out with extreme prejudice.
What many reviewers have noted about Stupid Zombies 3 is just how atmospheric it is for a mobile game, generating an arcade game-style vibe. So with a little imagination, it's easy to think your way into being involved in a vital battle against the zombies – a battle that it's vital that you win. So if you're a fan of The Walking Dead then make sure you head down to the App Store or the Android equivalent and get ready to lock and load!