AppChina is a Chinese alternative to the Apple App Store. It allows users to download third-party apps for free. The app comes with a large collection of mobile themes, tweaks, games, apps and more and all the apps and tweaks can be directly installed on your iPhone using the AppChina App. Here, we show how you to download and install AppChina for iOS devices.
The iOS apps like AppChina are popular in the Chinese market since they offer exclusive Chinese apps to the users. AppChina has a better collection of apps than other Chinese App Store alternatives like Tongbu and Kuaiyong. While both the alternatives are good in their offerings, AppChina takes the cake when it comes to app collection on offer.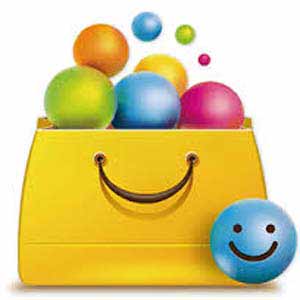 Features of AppChina
Download and install premium apps and games without having to register or using your Apple ID.
Most of the apps on AppChina are available for free saving you a lot of money.
Exclusive collection of Chinese Apps that are not available on the App Store.
It can be used as an alternative to vShare and TutuApp, Tongbu, Kuaiyong, etc.
Easy to use user interface and navigation. While the Non-Chinese users can use the App icon and logos to navigate between the apps.
AppChina Compatability – The app works on all the versions of iPhones and iPad running iOS 9 and above.
Install AppChina on iOS
AppChina app can be installed from the official AppChina website but not from the App Store. The website is in Chinese but you can navigate through the website most of the time without any problem.
Open the Safari web browser on your iPhone.
In the address bar type ios.appchina.com and hit enter.
On the website, you will see a blue bar. Tap on the blue bar and navigate to Settings.
Next, tap on the Install button that you can find at the top right corner of the website.
Tap on Install again and tap on Done.
The downloading and installation of AppChina should start, so wait for a few minutes.
After the installation is complete, the app will open automatically. Close the app. Since the app is not available on the App Store it does not have the trusted certificate to work on iOS. You have to make the app trusted before using it for the first time.
Now you need to trust the AppChina App profile because it is a third-party app. So, go to Settings > General > Profiles / Device Management and open the AppChina profile. Tap on Trust to make the app trusted.
Now you can launch the app from the home screen. You can either browse the app collection or use the search function to find new apps. The only downside to this app is that it is in Chinese. Even though most of the apps have English names, some apps have Chinese names making it difficult to use.