To err is Human. And when you make an error while typing Windows 10 login password, you get a "That password is incorrect" error message on the home screen. If you are not able to login even after trying a different combination of password, here is how to recover forgotten Windows 10 login password.
Windows 10 users have two accounts, the local account on the PC and a Windows Live 10 mail account. Recovering your Windows 10 Live account password is easy, the other one could be a little difficult for non-technical users.
In this post today, I am going to show you how to recover Windows 10 login password for the local and online (Microsoft Live) account.
Recover Microsoft Live Account Login Password
On your PC make sure that you are connected to the Internet.
Now use a secondary device ( Mobile / Tablet / PC) and go to Microsoft Password Reset website.
Select "I forgot my password" and click Next.
Enter your email ID and answer the Captcha and click Next.
Here you can choose your preferred method to reset your Microsoft Live account.
When you have reset the Microsoft Live account password successfully, use the password to login to your Windows 10 PC.
Recover Windows 10 Local Account Password
To be able to use this method, you should have a Windows 10 Bootable CD or USB drive. If you don't have one, see how to create Windows 10 bootable USB drive.
Insert Windows 10 bootable USB drive or CD into your PC.
Restart your PC and press F12 to select Selective booth. If F12 did not work, try F8.
Select "boot from USB storage" or other option if you have inserted bootable CD drive.
Once you see the setup screen, press SHIFT + F10 to start the command prompt. You can also start the command prompt by navigating to Troubleshoot and select Command Prompt.
In the command prompt, enter these commands one by one:
move 

d

:

\

windows

\

system32

\

utilman

.

exe 

d

:

\

windows

\

system32

\

utilman

.

exe

.

bak





copy

 

d

:

\

windows

\

system32

\

cmd

.

exe

 

d

:

\

windows

\

system32

\

utilman

.

exe
What these commands do is that it replaces the utility manager with a command prompt allowing you to create a new Admin account for temporary login.
After executing the commands, enter this command to restart your PC:
wpeutil reboot
The PC should reboot normally, and you should see the login screen.
Next, click the Utility manager / Ease of Access button.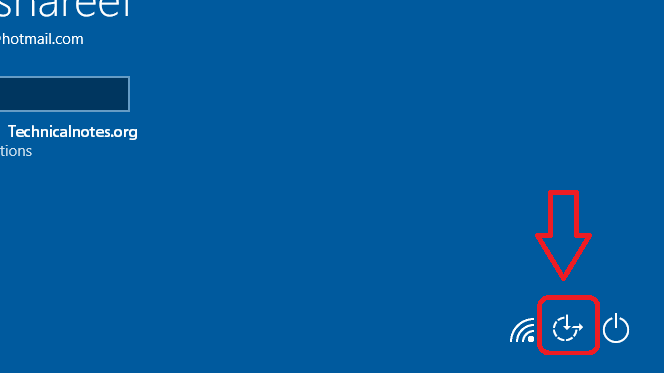 This should open the Command prompt rather than Ease of Access option because you had replaced Utility Manager with Command Prompt in the previous steps.
Now you need to create a new administrative user from the login screen. Enter the following command to create a new admin user on your PC.
net 

user

 

<

username

>

 

/

add





net 

localgroup 

administrators

 

<

username

>

 

/

add
In the above command, replace <username> with your preferred username.
Once executed, close the command prompt. Restart your PC.
After the restart, you should see the newly created user below your old user account.
Click on the newly created username and click login as you don't need the password.
From the Desktop screen, right click the Start menu and select "Computer Management".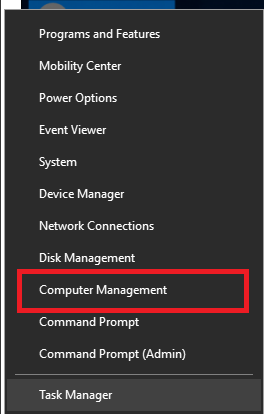 From the Computer Management screen, go to Local User and Groups > User.
Right-click on the username/account for which you want to recover the password and select "Reset Password…" option.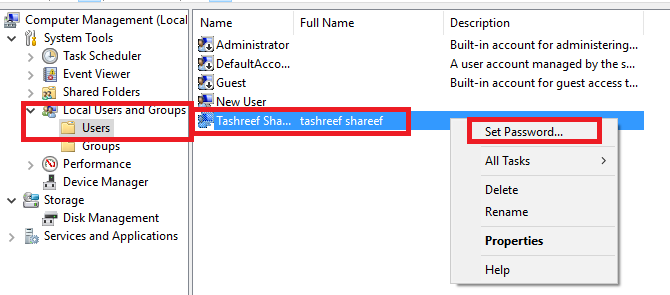 Next, click Proceed and set your new password. Click OK to save the new password.
Now you can log out from the newly created user account by pressing Windows Key + L.
Now login to your affected user account using the newly created password and you are in.
So, that's how you can recover Windows 10 login password for local, and Microsoft Live account if you forget it.
Additional Tools to Recover Windows 10 Password
1. Ophcrack 
Ophrack is an open source Windows password cracking tool that allows you to gain access to your computer if you are locked out or have forgotten the password. The developer says it can recover 99.9% of alphanumeric passwords within seconds.
You can download Opcrack from here. However, don't forget to read the how to page to know how it works.
2. Offline NT Password and Registry Editor
Another popular free Windows 10 login password recovery tool is Offline NT Password and Registry Editor. It is said to be one of the fastest free password cracker available for Windows.
You can download the Offline NT Password and Registry Editor here.
Using NT Password and Registry Editor may seem a bit difficult at first, but you know it worth the effort when it cracks and gives you access to your computer.
So download and extract Zip file and you should get an ISO file.
Burn the ISO to a USB flash drive or CD.
Now boot from the CD and hit enter when you see a Boot prompt.
Now follow the how to use instructions from the given website here.
3. PCUnlocker 3.8 
PCunlocker is yet another popular Windows password reset and recovery tool. You can try the tool for free whereas the basic version of the tool costs $19.95 and goes up to $49.95 with its all bells and vessels.
Using PCUnlocker is easy, simply download and run the files. Flash the tool to your USB flash drive or CD drive. Boot your affected CD using the CD drive, and it will list all the available accounts details on your screen.
Use Windows 10 PIN to Login
As a preventative measure, you can add PIN to login to your Windows 10 PC as a backup option. This way you can use the PIN sign in option if you have forgotten the password.
Go to Settings and click Accounts.
Go to Sign in Options and click Add PIN.
You may be asked to enter your Microsoft Live account password for verification. Do it.
Also Read: Fix Error 0x8007232b
Now add a 4 digit (min) PIN and verify it. Click OK to save the PIN.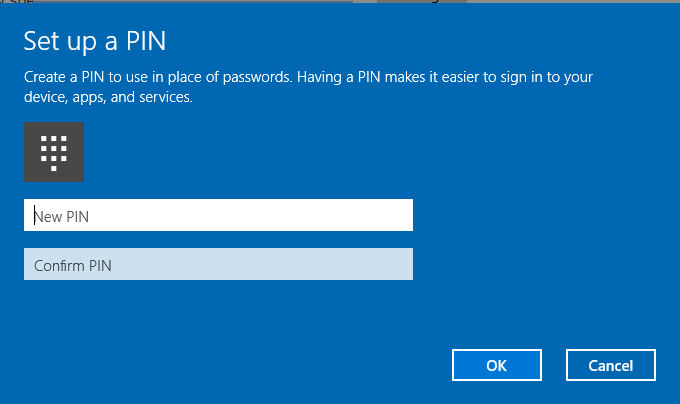 Next time you want to login to your PC, you can use either PIN or user account password to login to your Windows 10 PC.