Google Maps is undoubtedly one of the best online maps available for the Android users. Though the offline feature of Google Maps isn't very convincing with its "update on time or be lost rule", still Google Maps is the best online navigation you can get on an Android device.
However, just because you use Google Maps daily, do you think you know everything about Google Maps? We bet you don't. Well, I could be wrong, but still, take it as a test and see if you know all the Google Maps tips and tricks I mentioned in this article. If you do, well, congrats! you are pro googler.
6 Google Maps Tips and Tricks You Should Know
1. Share Your Location
You can share your location directly from the Google Maps with anyone in your contacts list. This is a very handy feature in case you want to send your exact location to someone. Your friend or family member can track your route for a specific amount of time.
To share your location, do the following.
Open Google Maps.
Tap the Main Menu (three horizontal lines).
Select Location Sharing option.
Now set for how many hours you want to share your location with your contact.
Tap on Select People and then tap Turn On.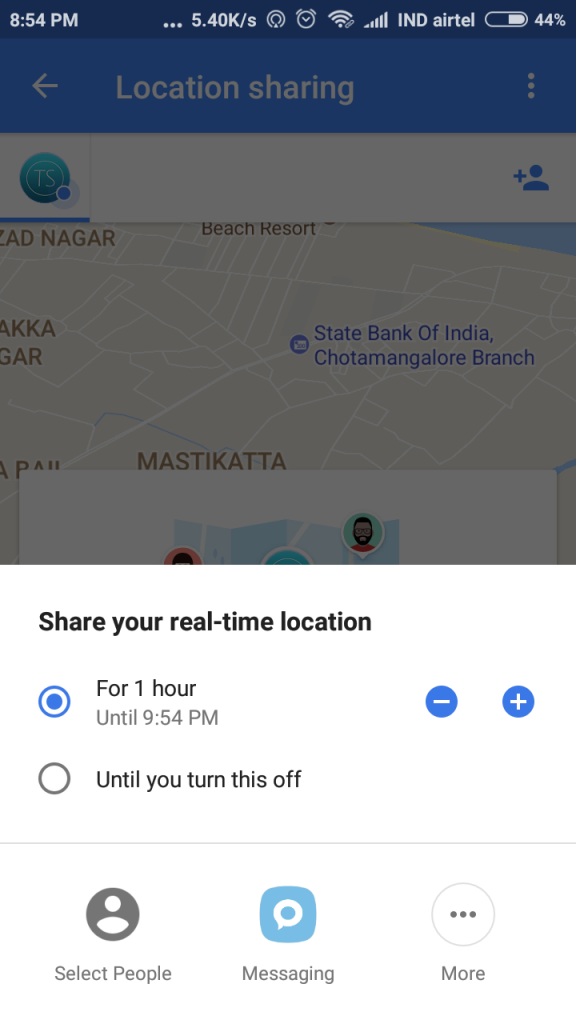 Here you can select any contact from your list with whom you want to share your location.
Your selected contacts will get a notification saying that they can track your location. However, if your selected contact does not have a Google account then a link will be sent to contact who can open the link to track your real-time location on any web browser.
2. Find Parking Lots with Google Maps
If you live in a city where Finding a parking lot is nothing less than winning a battle, then the Google Maps can come in handy. Google recently added an find parking lot feature to the Google Maps which allows you to find a parking lot in a nearby location with three taps.
Open Google Maps and select Car navigation.
Now type in your destination.
At the bottom, you may see a Limited notification with "P" icon which represents Parking area.
Tap on Limited notification and then tap  Find Parking.
Google Maps will now search for all the available parking areas and show you on the screen. Tapping on ADD PARKING option will add the parking area to your itinerary.
3. Plan Your Trip After Reaching the Destination
Some plans are unplanned. So, what would you do if you did not have time to plan your trip in advance? Well, take help of Google Maps.
Google has integrated a feature called things to do near me in Google Maps. What it does is when you type things to do near me, Google shows nearby restaurants and placed based on their reviews.  This can come in handy if you are not sure of where to visit when in no man's land.
Open Google Maps and type Things to do near me in the search bar.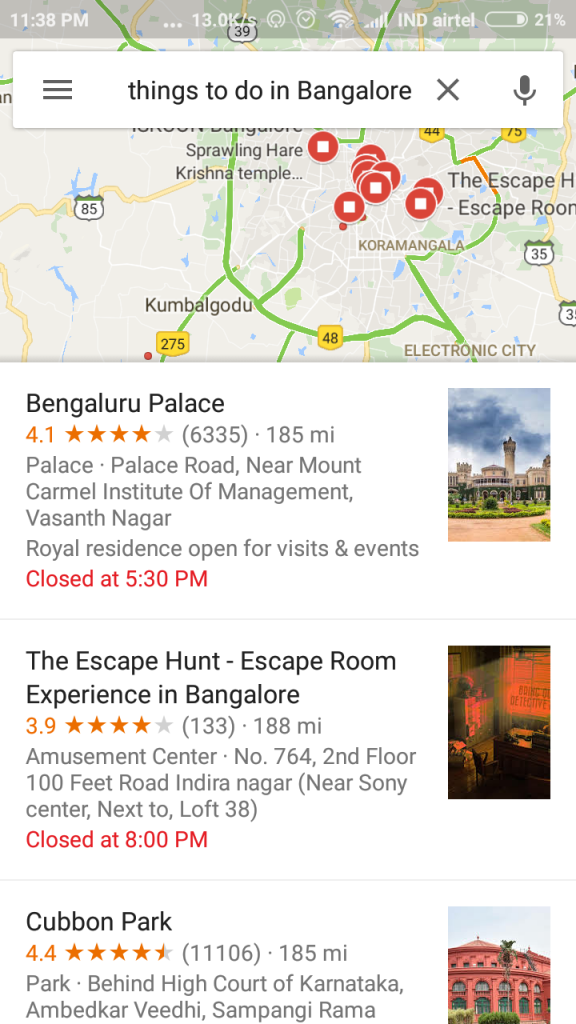 Google will find your location and then suggest places to visit based on your location and reviews by other users. You can also get more accurate results by searching with location name. For example, type things to do in Bangalore and tada! you have most popular places to visit.
4. Offline Maps
Offline Maps in Google Maps is a new feature that many people may not be aware of. Suppose you are planning a trip to a place where the internet connectivity isn't that great. In such situation, relying on online Google Maps isn't a very clever idea.
What you can do here is that download offline map in advance on Google Maps and be sure that irrespective of the connectivity status, you will be on the right path and reach your destination on time.
Open Google Maps and tap Main Menu (three horizontal lines).
Tap Offline Maps and tap Select Your Own Map.
Next, you need to select the area of which you want to download the map.
Tap Download button to start downloading offline Map.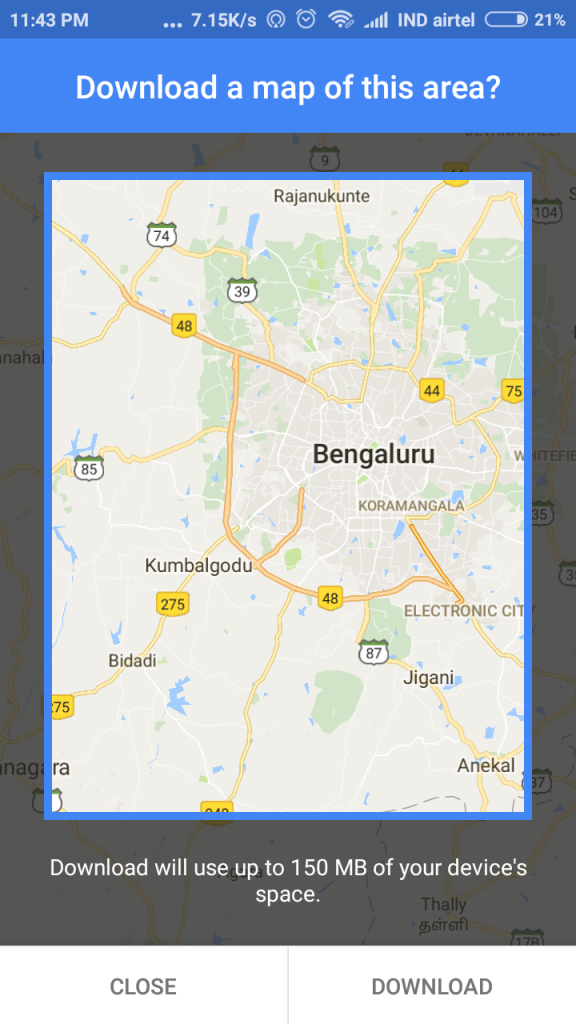 The downloaded map will be available for one 1 month from the date of downloading. You need to keep updating it after every few week else the map will expire and you won't be able to use it.
5. Label Your Work and Home
If you commute daily to work then you can add your work and home destination in Google Maps. By doing so, Google Maps will always show them as destination option whenever you are ready to travel.
Open Google Maps and tap the Main Menu.
Tap Settings and select Edit home and work.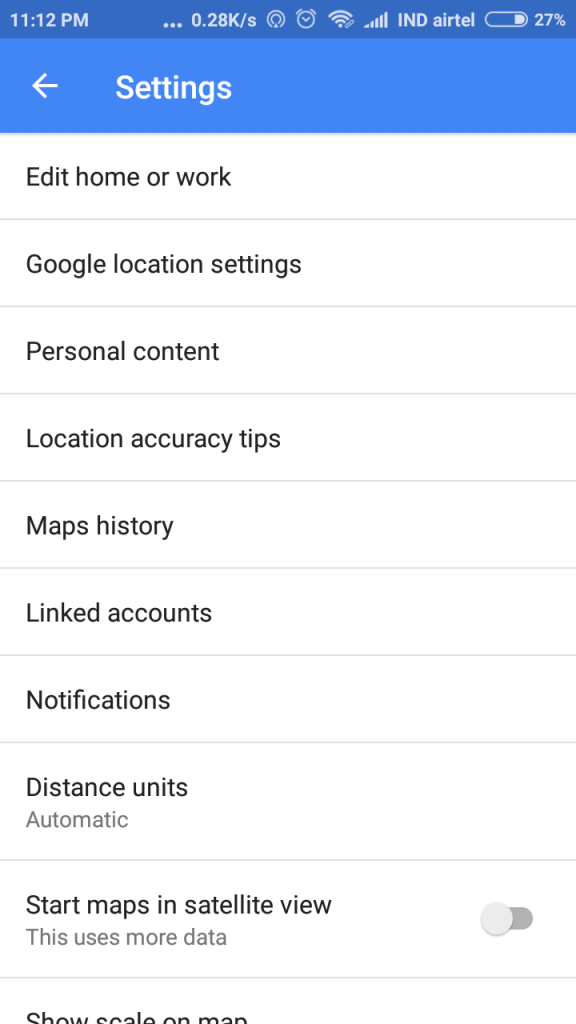 Now add your home address in Home and Work address in Work fields.
The next time you open Google Maps and tap Get Directions, you will have Home and Work address as a destination in the list.
You can also label other places that you visit often like Gym, School / College, your favourite cafeteria etc.
6. Google Maps History
There are plenty of times I have searched for a place on Google Maps while at home and then forget the name of the place while travelling. This is the time I wish I would have noted the names.
Thankfully Google Maps has a Maps History feature that records all your recently searched location history. So, whenever you want to remember any of the recently searched places you can find it in Google Maps history section.
Open Google Maps, and go to Main Menu > Settings.
Tap Map History to open it.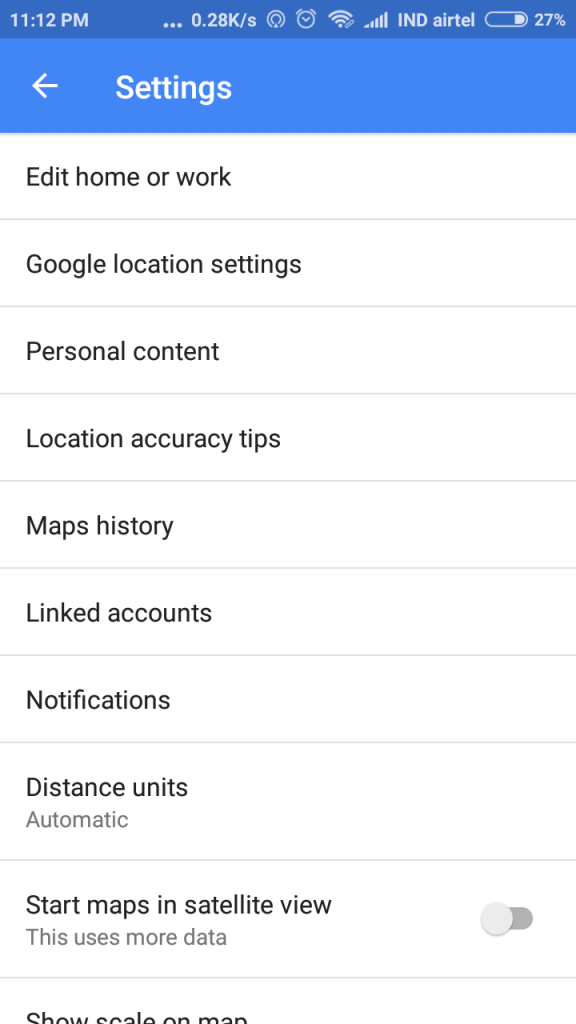 Google Maps should list all the locations that you had searched on Google Maps.
Tap on any of the search results to get the direction. Tap the X icon to delete that location from your search history.
Read Also: How to Install Android Apps on Windows 10 Mobile