YouTube is the most popular video streaming service online, and the availability of YouTube app for Android and the iOS smartphone has made it even more popular. According to a report around 1.5 Billion people are active on YouTube every month with over 400 hours of contents uploaded every minute and billion hours of videos watched each day. The numbers are truly mindboggling.
What's even more impressive is YouTube's commitment to keeping the service up all the time. However, YouTube doesn't have any control over your devices, hence cannot resolve YouTube related issues on your smartphone unless they are YouTube app related.
It happens that your YouTube for Android and iOS may stop working one day all of a sudden. If you are an avid YouTube watcher, this can be a little frustrating.
Some of the most common YouTube issues are, YouTube app opens but displays blank, video does not play or keep buffering etc. The common YouTube issues are not restricted to only smartphones, but PCs as well.
Today's in this article, We have combined the list of common YouTube issues and easy ways to fix them. Read on to know how to fix YouTube issues if you are facing one.
Restart Your Android Device
The most common fix to fix any issues with your smart device is to restart the smartphone or PC before you try to take any measures to resolve the issue.
At times, the issue can be a temporary glitch and the best way to fix it is to restart the device. When you restart the device, all the apps running in the background and service that might be causing the problem are stopped.
When you restart the device, a new YouTube service starts running, and you may not face the problem again. So, turn off your Android or iOS device and see if the issue is resolved after the restart.
Check Internet Connection
To be able to stream YouTube videos internet connectivity is must which is why you may have connected your device to the internet using Cellular data connection or WiFi.
In case YouTube videos stop playing or buffering, check your internet connection.
If you are connected to the Celluar network, check for the network signals. If you have adequate network signals,  try to turn Flight mode on and off.
Pull down the app drawer.
Tap on Flight Mode to turn it On, and the network signal will disappear.
Tap on Flight Mode again to turn it off and wait for the network signals to appear.
Make sure the data connection is turned on and open the YouTube app. If it is a temporary network issue, doing this should resolve it.
If you are connected to a WiFi network, turn off WiFi connectivity and turn it back on. You may also try to perform a google search to see if the internet connectivity is working or not.
Clear YouTube App Cache and Data
All the Android apps store cache data that helps the apps to work faster. However, at times the cache and app data can get corrupted and create problems. One easy fix to fix the YouTube not working problem is to clear the cache and app data.  Here is how to do it.
Open Settings on your Android phone.
Tap on Apps / Installed Apps.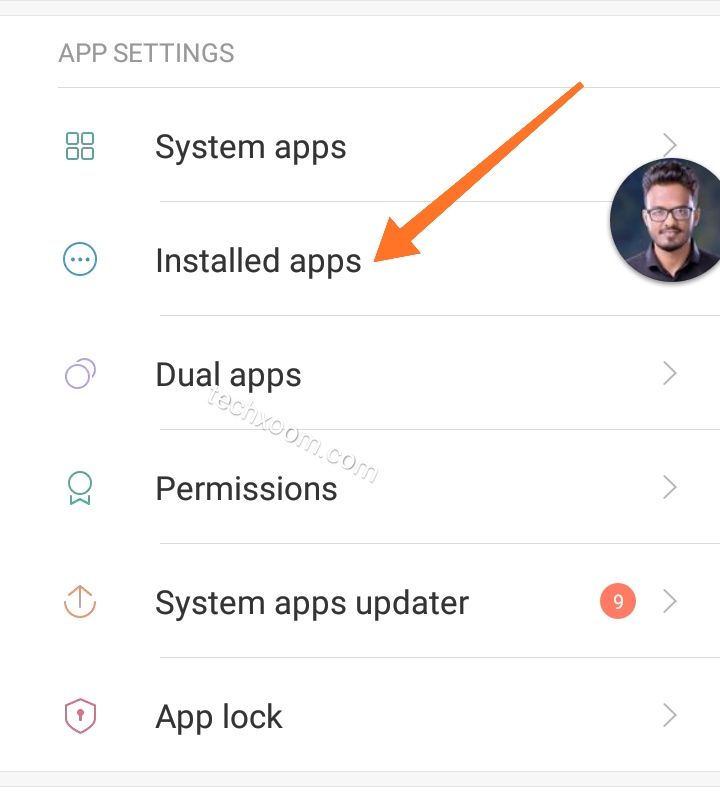 From the app list, find the YouTube app and open it.
Tap on Storage and in there you will find Cache and Data option.
Tap on Clear Cache. Tap Clear Data button.
Close the Settings and open YouTube.
If the cache and app data was the reason YouTube was not working, it should work after clearing the cache and data.
Update YouTube App
While the old YouTube apps should not be the reason why YouTube is not working for you,  new updates usually bring patches and bug fixes that might be causing the problem. To fix this issue, try to update the YouTube app to the latest available version.
Open the Google Play Store.
Search for YouTube and hit search icon.
It will open the YouTube app page. If an update is available, it will show the Update button instead of Open/Install.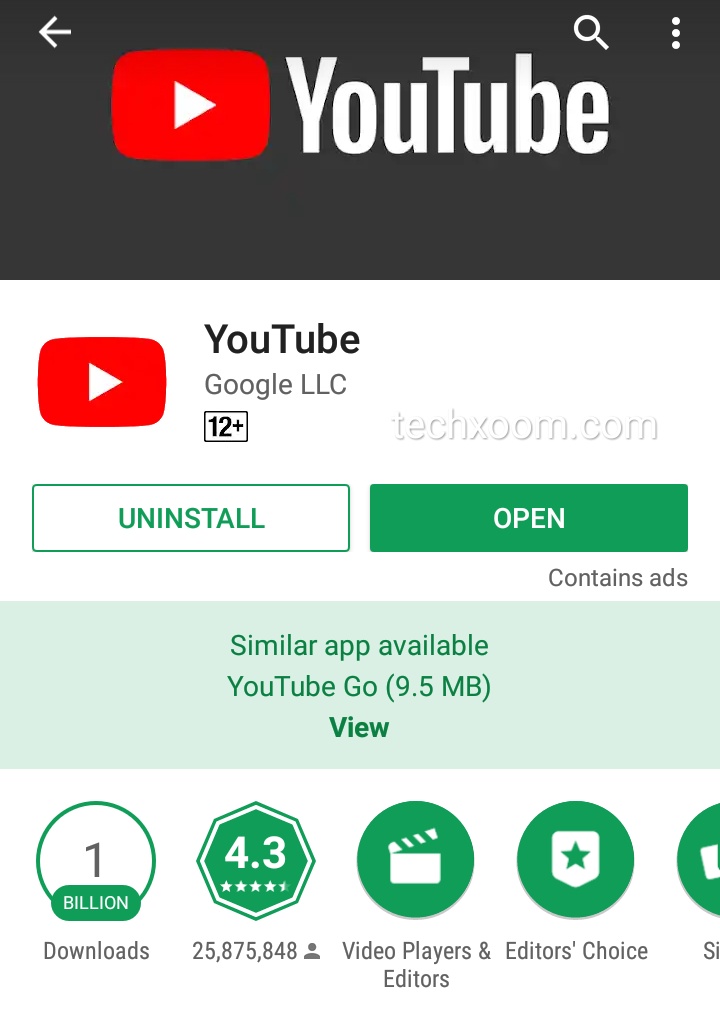 Tap the Update button and the app will download and install on your Android phone.
After the update is complete, tap on the Open button on the app page to open YouTube app.
Check Time and Date Settings
Your YouTube app and some other apps may stop working properly if the date and time on your device do not match the country you have selected.
In such a situation, you need to correct the date and time settings.
To do this, go to Settings > Additional Settings > Time and Date.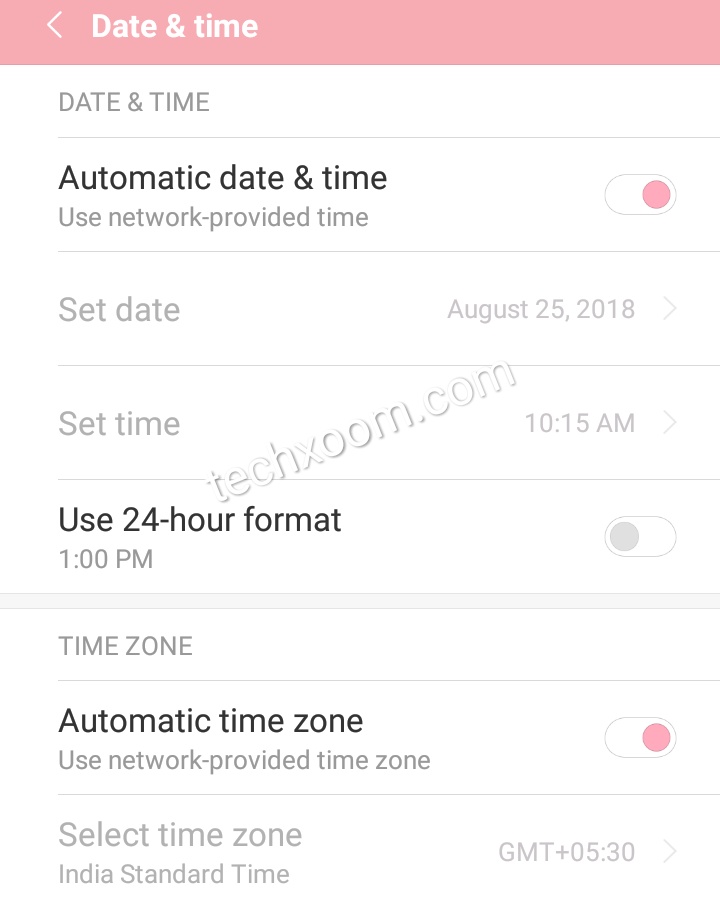 Make sure you have set the time and date to automatic so that the device can correct the date and time based on the information given by network provider.
---
Also Read: Best Productivity Apps for Android
---
Restore to Factory Settings
You should restore Android device only as a last resort and when you have tried all the possible fixes mentioned above. If you reset the device to factory setting, all the data and apps in your smartphone's internal storage will be deleted. So take a complete backup of data before proceeding to restore the device.
To restore the smartphone, go to Settings > Additional Settings.
Tap on Backup and Reset.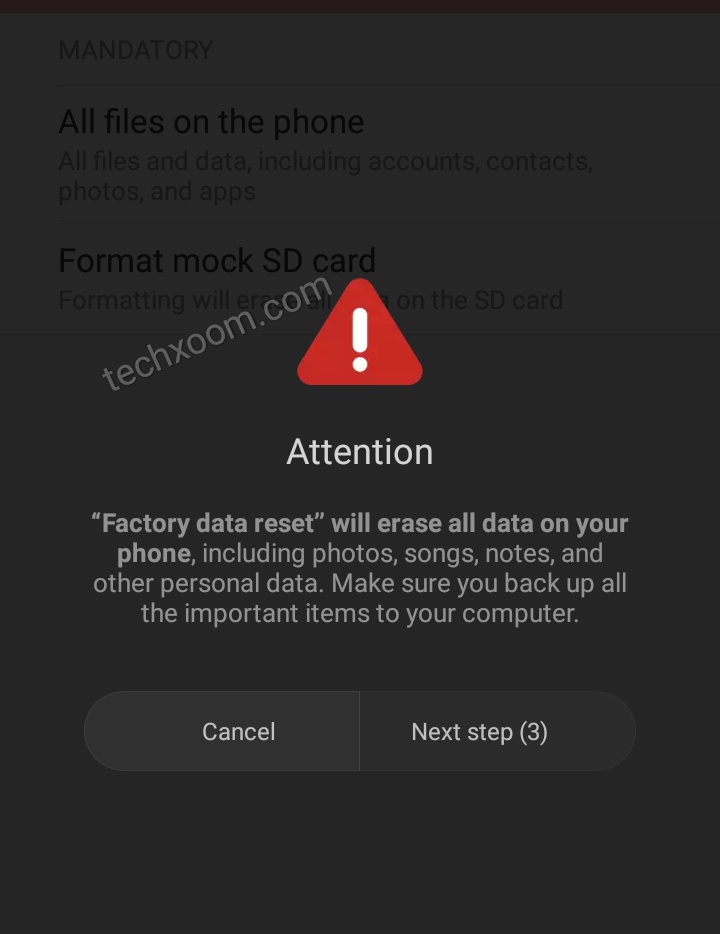 Tap on Factory data reset and follow the on-screen instructions.
Update Device Firmware
Updating your device firmware to fix YouTube not working issue may seem like an extreme thing to do, but it can work at times. If your device has a firmware update pending, then it is a right time to do it.
However, before updating the device make sure that you try to reset the Android device to factory settings to fix the issue.
To update Firmware, go to Settings and tap About Phone.
Tap on System update, and the device will check for any available firmware update.
Tap the Update button to initiate the firmware update of your device.
The device will download the update and install it automatically. So, wait till it happens.
---
Also Read: 11 Best Photo Editing Apps for iPhone
---
Fix YouTube Not Working Issues with Chrome
If YouTube is not working on your Chrome browser, then try these fixes. The fixes also apply on any other Windows web browser including Microsoft Edge and Mozilla Firefox.
Clear Cache and Cookies
Just like the smartphone, PC also stores cache and cookies to help the user navigate the site better and faster. Clearing the cache and browser data can help you fix YouTube not working problem in Chrome.
Click the Menu and select More Tools > Clear Browsing data.
Select all the data that you want to clear, select the Time range and click Clear Data button.
Try to open the YouTube website after clearing the data. If it is working, you don't need to perform any more steps.
Update Chrome Browser
Chrome browser update's automatically whenever a new update is available. However, at times, the browser may fail to update automatically and may become incompatible with the latest web version of YouTube.
To fix this, go to Menu and select Help > About Google Chrome.
The browser will now check for the latest available update. If found, click on Update button to download and install the Chrome update.
---
Also read: 3 Apps to Create Custom Ringtones from Songs on Android Phone
---
Check Installed Extension
At times, third-party extensions may cause malfunction and prevent the browser from accessing a specific site or service. To know if the problem is caused by a third-party extension, you need to open the Chrome browser in Incognito mode.
When in Incognito Mode, the Chrome extensions don't work. If the YouTube starts working fine in Incognito Mode, then you have a faulty Chrome extension that needs to be removed.
To do this, disable all the extension by navigating to Menu > More Tools > Extensions.
After that, start enabling all the extensions one by one to find the troubling extension.