Power up your Windows 10 PC, pull up the Lock Screen, enter your password and you are greeted with "We can't sign into your account" error in Windows 10. The error is common in Windows 10 running PCs, and fortunately, the fix for it was well. In today's post, I will show you how to fix this error in Windows 10.
The full error reads like this:
We can't sign into your account

This problem can often be fixed by signing out of your account, then signing back in. If you don't sign out now, any files you create or changes that you make will be lost.
The error occurs when you try to login to your PC. Though the desktop is visible, you will be greeted with the "We can't sign into your account" error.
Upon reading the error message, it is clear that due to some strange reason Windows is unable to login to your PC. The error message gives two options, "Sign out" and "Dismiss" (don't click on Sign out or Dismiss button). But the Sign Out option doesn't work all the time. In such cases, the Windows 10 will sign you in with a temporary profile.
However, this is a temporary issue and can be resolved easily. The error could be due to some problem with Windows 10 or even the third-party apps such as Malwarebytes can cause this error. Even some Anti-Virus software may cause this problem. We will talk about all the possible solution for this problem in this article.
Note: Before you try any of the methods given below, make sure you read all the fixes carefully once and then follow the fix that you think resembles your situation best.
Fix 1: Restart Your PC
This is the easiest of all fixes for this problem. If you are running Windows 10 Pro or above you can resolve this "We can't sign into your account" error by restarting your PC. Normally restart your PC when the message is still on the screen and see if it resolves the problem. If not, we have other methods as well.
Fix 2: Boot into Safe Mode
If you had run Malwarebytes or any similar program and ran into "can't sign into your account" error then here is how to fix. To fix this, we need to boot into Safe Mode and then restart normally. Here is how to do it.
Press the Start button and select Power option.
Now press and hold the Shift Key. While holding the Shift key, click Restart.
From the Choose an Option screen, click on Troubleshoot.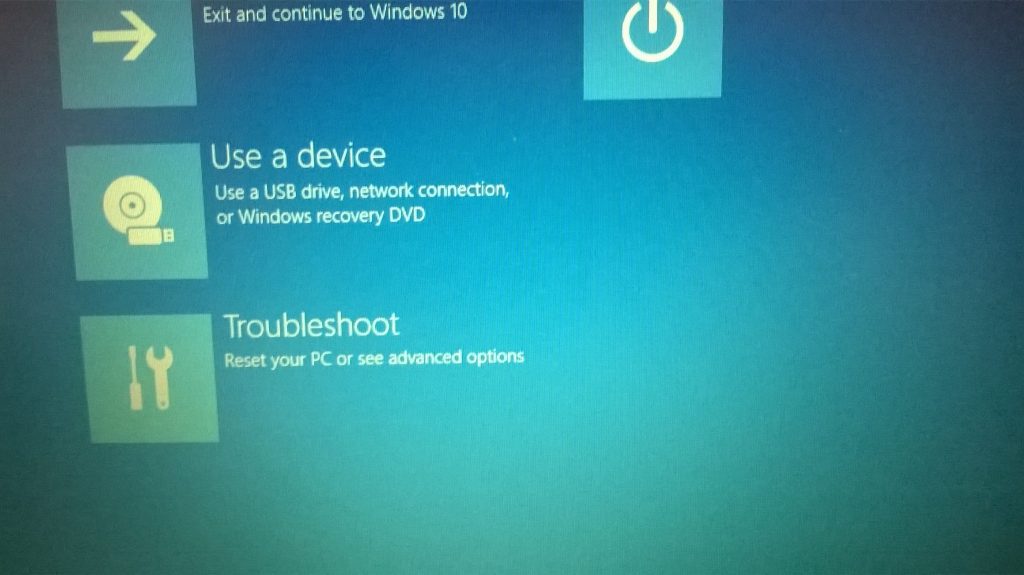 Under the Troubleshoot option, click Advanced options.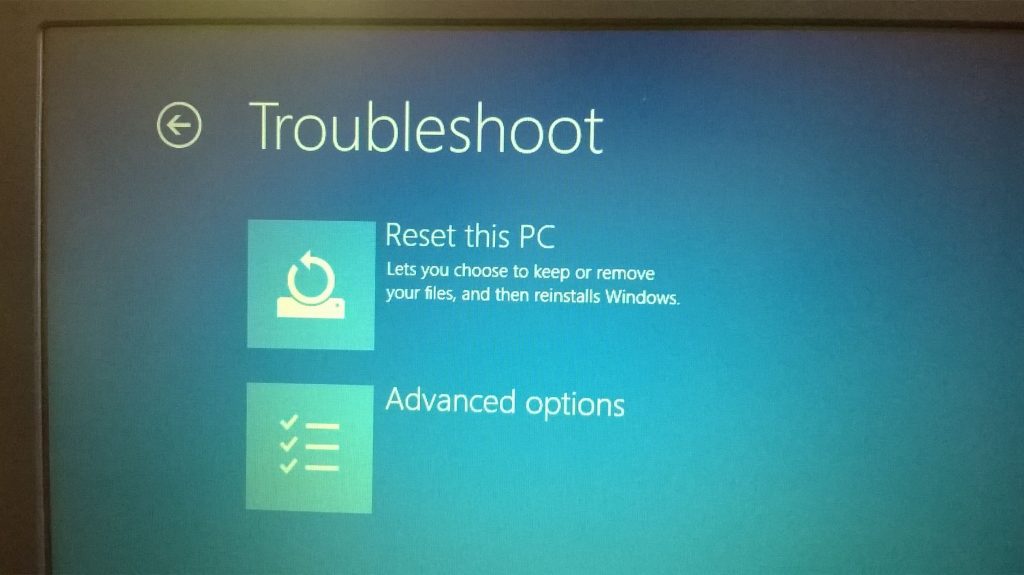 Next, select Startup Settings and click on Restart.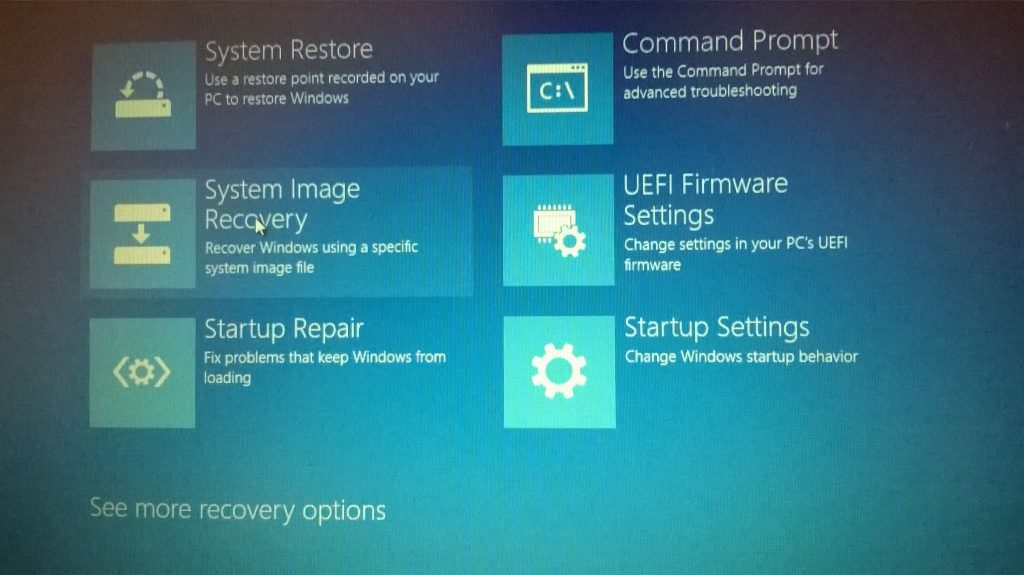 Wait for a few second, and you will see several options. Press F4 to select "Enable Safe Mode".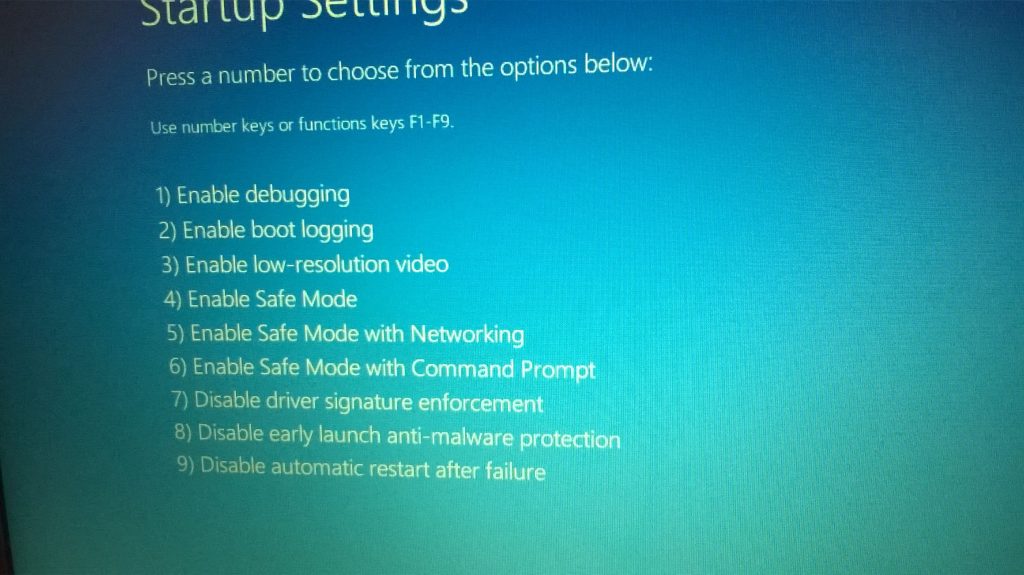 Now let your Windows 10 PC start in Safe Mode. Once the PC is up you can see the Safe Mode tag at bottom left of the screen. Now all you have to do is Restart the PC by going to Start > Power > Restart.
Fix 3: Check Your Malwarebytes / Anti-Virus Program
If you have the Malwarebytes program installed on your Windows 10 PC, then you may face "can't sign into your account" error. Follow these steps to fix this issue.
Open Malwarebytes, go to Quarantine, restore everything that the program removed by clicking on Restore.
Remove Anti-Virus
If you have an anti-virus installed then disable it temporarily.  Some users have reported that Anti-virus programs such as Avast have caused this problem with their PC. If disabling the Antivirus program did not fix the issue then uninstall it and see if that resolves the "can't sign into your account" error.
Fix 4: Using the Registry Editor
Before you proceed with next method, I strongly recommend you to create a restore point just in case something wrong. Once you have created the Restore Point in Windows 10, proceed with next set of steps.
The first thing we need to do is to come out of the temporarily profile loop. Here is how to do it.
Right click on Start button and select Command Prompt (admin).
When the command prompt admin window opens type the following command and hit enter:
wmic useraccount where name='username' get sid
In the above command change username with your username/account name. Hit enter to execute the command.
Now the command prompt window will display SID (security identity) number. Note down the SID number on a paper carefully.
Note: If you get "No instance" error then make sure you have typed the username correctly.
Now press Windows Key + R to open the Run dialogue box. Type regedit and hit enter. This will open the Registry Editor.
From the registry editor navigate to the following key:
HKEY_LOCAL_MACHINE\SOFTWARE\Microsoft\Windows NT\CurrentVersion\ProfileList
Expand the key ProfileList and you will see a key with your SID number. Click on it.

In the right pane locate "ProfileImagePath" and double-click on it.
Next, we have to modify the data in "Value data" field. By default, you may have something like C:/users/Temp. We have to point it to the user account.
In the "Value data" field put value data as C:\Users\username and click OK to save the changes.

Make sure you change username with your account name.
Now delete the registry key with name same as your SID but with a .bat extension. Right-click on it and select Delete.
Now restart your PC, and you should be able to login to your account again.
However, there is one more step that you need to follow to ensure that you don't face this situation in future as well.
All you have to do is download and run the tool called Microsoft Accounts Troubleshooter. Upon running it, it should fix if there is any problem left with your Microsoft Account or Local user account in Windows 10.