The Apple App Store has millions of apps and an app for every task. There are millions of games as well. But, several apps are not available on the App Store due to Apple App Store policy. In such cases, iOS users jailbreak the device and Install Cydia to gain access to those apps. Though, jailbreaking the iPhone/iPad voids the warranty on paper, it can be erased with right tools.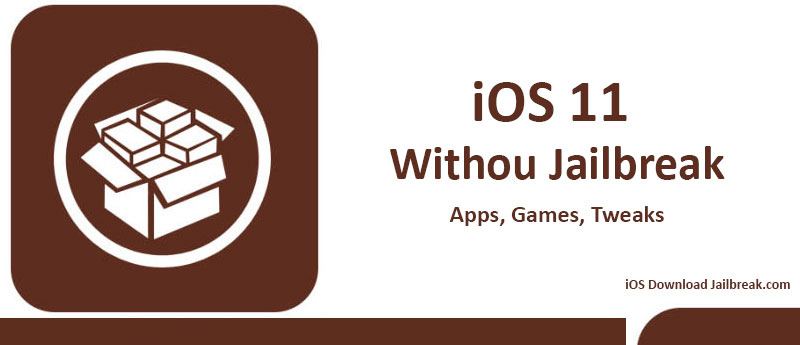 However, what if you don't want to take the risk of jailbreaking the iPhone and prefer a much safer way to download and install third-party and cracked apps? It is possible with apps like FlekStore, 25pp, and NewGamepad. Here, we have listed a few such apps that allow you to download paid apps for free on iOS.
FlekStore for iOS 11 without Jailbreak
FlekStore is a third-party alternative app store to Apple's app store. The App offers some of the best gaming emulators, Cydia emulators, movie streaming apps and more for free. Other known apps you can download using the Flekstore include GBA4iOS 2.1, INDS, HappyChick Emulator, cracked version of Pokemon Go.
We have a detailed post on how to install FlekStore on iOS. But, if you are in a hurry, here is a quick guide.
Open Safari browser on your iPhone and go to iosemulatorsport.com and hit enter.
It will take you to the homepage. Scroll down to Cydia Alternative section. Tap on the tab and search for FlekStore App.
Hit the search button and locate the FlekStore iOS. Once found, open the app and tap on Install.
A popup message will appear asking you to confirm the Installation of FlekStore app. Tap on Install again to proceed with the installation.
After the app is installed, it will be available on the home screen of your iDevice.
Also read: Download paid iOS for free.
25pp for iOS 11 Without Jailbreak
25PP allows the iOS users to download paid apps for iPhone and iPad. The app offers several exclusive apps and games that are not available on other third-party apps like vShare and AppAddict etc. You don't need a jailbroken device to install this app on iOS for iPhone and iPad.
We have a detailed post covering how to install 25pp for iOS. Follow the link to know more.
Free in-App Purchase Apps for iOS
There are apps that allow you to get paid iOS apps for free and then there are apps like LocaliAPStore that allows you to bypass the payment page on App Store to download the apps for free. If you want third-party iOS apps that are not available on the App Store then check out Zestia, TutuApp, Emu4iOS apps for iOS devices.
You may also like >> Best Apple CarPlay Compatible Apps You Should Know
NewGamePad Emulator for iOS without Jailbreak
NewGamePad emulator for those who are avid gamers and it comes with multi-platform support. You can run emulators for gaming system like NDS, PSP, GBA, GBC, N64, etc. You can also download the games directly from the app. NewGamePad is the best emulator to play old classic game titles on your modern Apple iPhone and iPad.
So these are the three apps that allow you to download paid apps, cracked apps, and game emulators for free on iPhone and iPad. There are several other third-party apps that offer similar features including Zestia, TutuApp, LocaliAPstore, Emu4ioS, etc.