Installing Android apps on PC is not a big deal as Windows does allow you the liberty to try a different set of emulators. However, that is not true when it comes to Mac and OSX. If you want to install anything on Mac, you have to find the right app which may not be very difficult to find but still would take some time.
Now if you want to install Android apps on Mac, we have saved you the hassle of searching the internet and jotted down this list of best apps to install Android apps on Mac.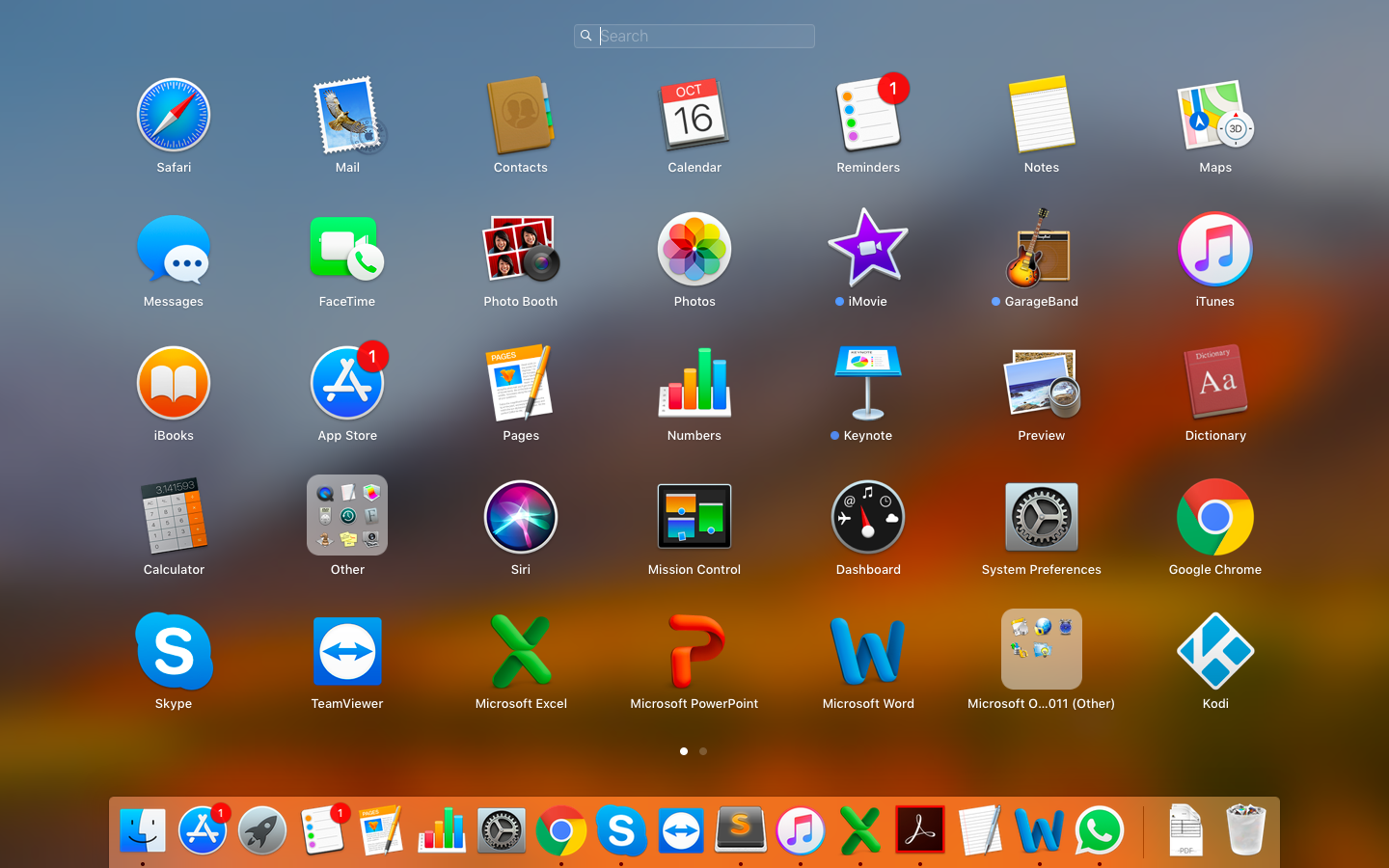 Why Install Android Apps on Mac?
There can be several reasons why you want to install Android apps on Mac, and since you have landed on this article, I am sure you have one good reason as well.
However, being able to install Android apps on Mac allows you to use mobile apps on your Mac. You can play your favorite games like Limbo, Shadow Fight, and Asphalt on Mac. You can also run apps like WhatsApp, Instagram, and Snapchat on PC. There are many Android apps that you may want to install on Mac and these apps help you do the same.
Android Emulators are not just for the enthusiast who wants to run Android games and apps on Mac and PC, but can also be helpful to Android developers who may want to test their new apps and
games in Android environment before pushing it for public release.
Best Apps Install Android Apps on Mac
1. BlueStacks
BlueStacks is nothing new and in fact, the very first Android emulator ever created for running Android apps on PC. Later the application was also made available for Mac devices.
BlueStacks allows you to install any Android app from the Google Play Store directly onto your Mac and run it just like you do it on your Android phone.
Using BlueStacks is easy. You have to download the application from the official website. Once installed, you may need to login to Google Play Store using Google ID. Once done, you can start downloading and installing apps from the Play Store. Even more, you can also install apps from APK. BlueStacks usually also runs on the latest version of Android and the current it is running on Android 7.0 Nougat.
The only con of BlueStacks is that it is relatively heavy when compared to other Android emulators. Other than that, BlueStacks works perfectly fine on Windows and Mac. If you face any trouble, make sure to read our common BlueStacks problems and fixes guide.
Download BlueStacks for Mac https://www.bluestacks.com
2. NoxPlayer 6
NoxPlayer is yet another Android emulator that allows you to run Android apps on Mac. Most of the Android emulators particularly concentrate on making a better Android gaming emulator Mac and PC, and NoxPlayer is not different.
The NoxPlayer offers the Android 4.1 Jellybean and Android 5.1 Lollipop compatibility. It may not run on the latest Android OS, but it is sufficient to run any and all the Android apps and games on Mac.
NoxPlayer 6 in comparison to BlueStacks is relatively smoother and less resource hungry. You can play games like Asphalt 8: Airborne and control it from the Mac keyboard.
The NoxPlayer offers everything you need from an Android Emulator. It supports keyboard, gamepad, script recording and ability to run multiple instances of apps.
Get NoxPlayer 6 for Mac https://www.bignox.com/
3. Genymotion
Genymotion is again one of the best apps to run Android apps on
Mac. The only thing is, Genymotion is not free. It comes with a free trial, but the once the trial is over, you can purchase the license for the emulators.
Unlike BlueStacks and NoxPlayer, Genymotion is made for developers who wish to test their apps for different Android devices without having to own all the devices physically. You can emulate as many as 3000+ virtual Android device configuration right through your PC. You can also test many aspects of the apps
like working on GPS, connectivity, etc.
Genymotion is not for everyone as the license for the individual will costs you around $135 for one year. If you are an Android developer and looking for an emulator to test your apps on multiple devices and environments, then Genymotion is the emulator you need.
Get Genymotion for Mac https://www.genymotion.com/
4. Andy
Andy might be the most feature-rich Android emulator you can download for PC. If you can compromise with some compatibility issues, Andy can be the best Android emulator for Mac.
Andy allows you to play Android apps and games on PC. You can control games on Andy player using your Android phone as a gamepad. The app also offers seamless integration between your Android phone and Mac. You can reply to message and receive notifications on your Mac screen directly.
Andy comes with Google Play Store support out of the box. It also supports Android access to local file system, multi-touch support, sensors integration, camera integration and PlayStation and Xbox control support, etc.
Get Andy for Mac https://www.andyroid.net/
5. VirtualBox
VirtualBox is nothing like the Android emulators mentioned above. It is a virtual system that allows you to install any OS on your Mac and PC and runs it on top of your PC as the app but with full functionality of an OS. If you have used VirtualBox before, you already know what I am talking about.
While VirtualBox gives you good control over the Android OS on PC and of course the ability to install apps and games, the installation process is a bit tedious. After installing VirtualBox on your PC, you need to download Android x86 which allows you to port Android OS to PC.
Download VirtualBox and Android X86 for Mac
What's your pick?
We have listed the best apps to install Android apps on Mac. Now it is your turn to tell us which app is your favorite and why in the comments. I would certainly go with NoxPlayer and Bluestacks if I have a PC with good hardware, but Andy and Genymotion are equally good based on the user requirement. Oh, and, don't forget to share your favorite Android game that you want to play on Mac as well.